Trip Summary and Itinerary Map
Total of 17 days exploring - Greenland (7 days) & Svalbard (10 days)
A totally unique voyage in both duration and breadth
Kayaking, snorkelling & scuba diving (additional cost for each)

Complimentary parka jacket + post trip digital photo book
Landmarks potentially visited on Arctic Odyssey: Svalbard & Greenland In-Depth
Operator's Itinerary
Day 1: Arrival in Reykjavik
At Keflavik airport, you will be met by a representative and transferred to your pre-voyage hotel. Once there, the team will run through details of your embarkation day, answer any questions, and give advice on the local area. They will also provide you with cabin tags for your luggage. Which should be clearly labelled with your name and the ship cabin number. Enjoy your remaining free time in Reykjavik, and in the evening, dine at your leisure (dinner not included).
Accommodation: Foss Hotel Reykjavik or similar

---
Day 2: Embarkation in Reykjavik
After breakfast and check-out from the hotel, join our guided Golden Circle and Geothermal Energy tour. Our journey takes us to the famous seismic sights of the Golden Circle route - Gullfoss waterfall, Geysir, and history-rich Thingvellir National Park, before we experience first-hand how green, sustainable energy is produced at one of the largest single-site geothermal power plants on the planet at the Geothermal Energy Exhibition and Ljósafossvirkjun Power Station. With 85% of its electricity sourced from renewable sources, Iceland sets an outstanding example when it comes to sustainable energy.
We will also spend time at a true eco-village, powered with thermal and solar energy. The village of Sólheimar is fully sustainable, with greenhouses and forestry programmes, and sustainable workshops dedicated to candle-making, carpentry, weaving and soap-making. In the late afternoon we return to Reykjavik to board your Arctic vessel. Settle into your cabin and attend important safety briefings about your forthcoming expedition. Enjoy the thrill of departure as we 'throw the lines' and set sail. In the evening, get to know your fellow expeditioners and your friendly Expedition Team and crew at the Welcome Dinner, celebrating the start of a thrilling adventure.
---
Day 3: Denmark Strait
We cruise towards Greenland in the Denmark Strait. We will be looking out for whale blows and seabirds that trail our ship, riding in the constant winds. In the onboard lecture theatre, enjoy informative and entertaining presentations from our experts on topics such as seabirds, wildlife and ice or catch up on your rest after some busy days of travel.
---
Days 4 to 10: East Greenland
In the coming days, a host of choices are available to us; depending on ice and weather conditions, the east coast of Greenland is ours to explore. Members of our experienced Expedition Team, who have made countless journeys to this area, will use their expertise to tailor your voyage to suit the day-to-day conditions. We will make best use of the prevailing weather, ice conditions and the opportunities for wildlife encounters. Generally we will attempt up to two landings or Zodiac excursions per day, including cruising along spectacular ice cliffs and following whales feeding near the surface.
East Greenland contains some of the Arctic's most impressive scenery. Be prepared to experience ice – and lots of it! You'll see deep fjords and narrow channels, flanked by sharp ice-clad peaks soaring up to 6,562ft (2,000m). There will be glaciers birthing gigantic icebergs that drift throughout the fjords, all combining to create breathtaking scenes. The tundra landscape is home to reindeer, musk oxen and arctic hare. For the history enthusiasts, there are ancient Thule archaeological sites, historical trappers' huts and the cabins of present-day Inuit hunters. A highlight of your voyage is a visit to the Inuit village of Ittoqqortoormiit, the most isolated and northernmost permanent settlement in the region. It is home to approximately 450 inhabitants and has an excellent museum, gift shop, an abundance of Greenlandic sled dogs and provides an opportunity to meet the friendly locals.
Scoresbysund, the world's biggest fjord system is a favourite hunting ground of the local Inuit. Massive glaciers flow into the fjord and it is the birthplace of hundreds of majestic Greenland icebergs. It is a spectacular place that simply needs to be seen to be believed. North of Scoresbysund lie Kong Oskar and Kaiser Franz Josef, two of the most significant fjord systems in Greenland, each one encompassing several smaller fjords and sounds. With fertile volcanic soil and the surrounding mountains offering protection from strong winds, the area is rich in wildlife. You may spot musk oxen, arctic foxes, mountain hares, and even reindeer near the fjord. Looking skyward you may see glaucous gull, black-legged kittiwake, northern fulmar, common raven and common eider.
Within the Northeast Greenland National Park, we will attempt to enter Kaiser Franz Josef Fjord, a remote and rarely visited fjord system with countless opportunities for exploration. Cruising through Kong Oskar Fjord, we marvel at the geological beauty of the mountains. With our passage dependent on ice conditions, we plan to then head south along the coast of Liverpool Land.
There is an opportunity to stretch our legs on hikes across tundra in search of ancient graveyards and summer villages that were occupied 3,000 years ago by Inuit, stopping to view the local wildlife along the way. There are excellent opportunities here for sea kayaking, taking advantage of the maze of calm, interconnecting waterways to see ring seals, perhaps catch a glimpse of the elusive narwhal and maybe even a polar bear hunting on pack ice.
---
Days 11 & 12: Greenland Sea
The next two days at sea can be spent enjoying informative and entertaining lectures from our expert Expedition Team, including naturalists and historians, before we reach Svalbard's southeastern coast.
---
Days 13 to 23: Exploring Svalbard
Arctic wilderness is at its best in Svalbard. For ten days, our experienced Expedition Team will design your itinerary on a day-to-day basis, choosing the best options based on the prevailing weather, sea-ice conditions and the possibility of wildlife encounters.
Phenomenal fjords, magnificent mountain ranges, and a polar desert rich in fossils are the backdrop for heroic tales of early exploration. On land, we stretch our legs on walks across tundra carpeted in brightly coloured wildflowers, visit towering cliffs noisy with nesting guillemots and puffins, and scree slopes that are home to Svalbard's largest little auk colonies. See walrus hauled out on sea ice or on beaches. It is likely your most memorable encounters will be with the majestic polar bear on pack ice. The Expedition Team will be just as keen as you are to find them and will be on constant watch to spot these inspiring creatures.
If you have chosen an optional activity such as kayaking, there will be the opportunity to enjoy that activity when conditions allow. For those who are hoping to participate in a polar plunge, as soon as conditions are suitable, you will hear the announcement to prepare for an exhilarating dip; a memory you will savour for years to come.
---
Day 24: Disembarkation in Longyearbyen
We cruise back into Longyearbyen in the early morning and say farewell to the Expedition Team. There is some free time before transferring to the airport to continue your journey.
Please note: we do not recommend booking flights departing prior to 12.00pm on the day of disembarkation to allow for any delays at the conclusion of the voyage.
---
In these remote and challenging environments and in the spirit of expedition travel, we encourage you to be flexible and to adopt an adventurous attitude when joining this voyage. The itinerary should only be used as a guide and is subject to change due to weather, sea and other conditions beyond our control.

About The Ship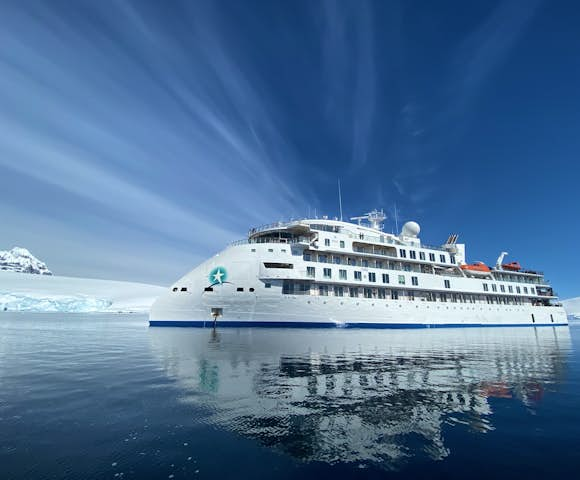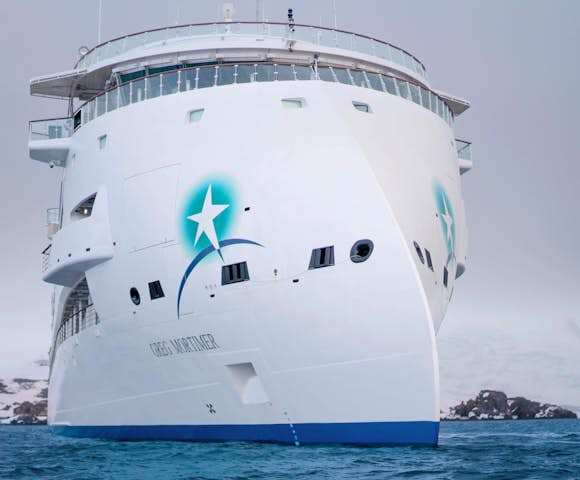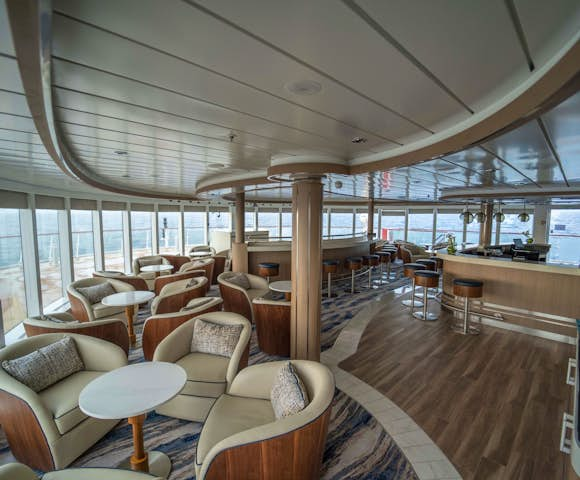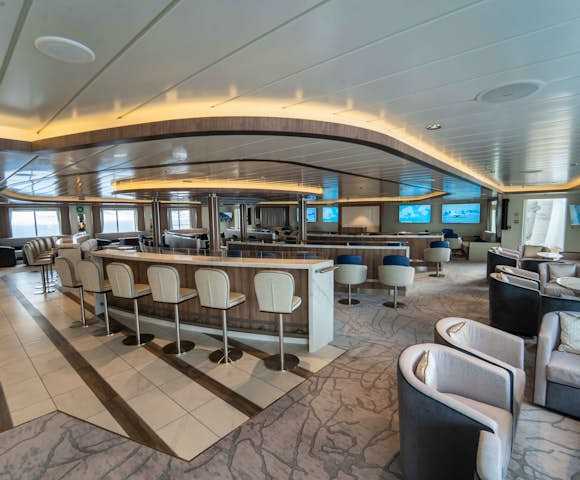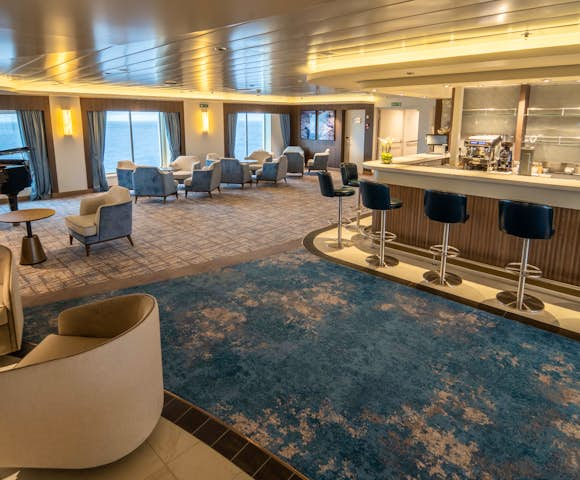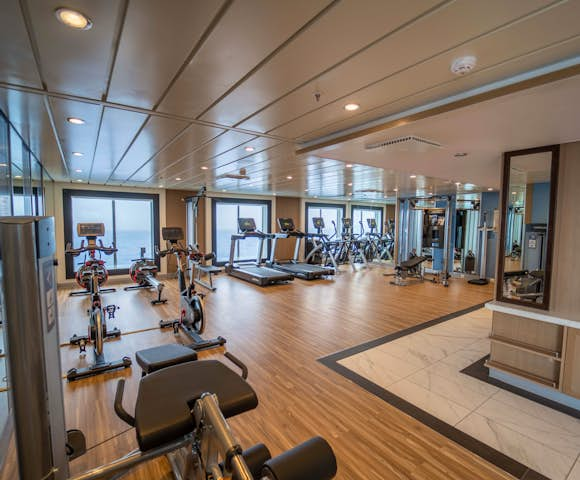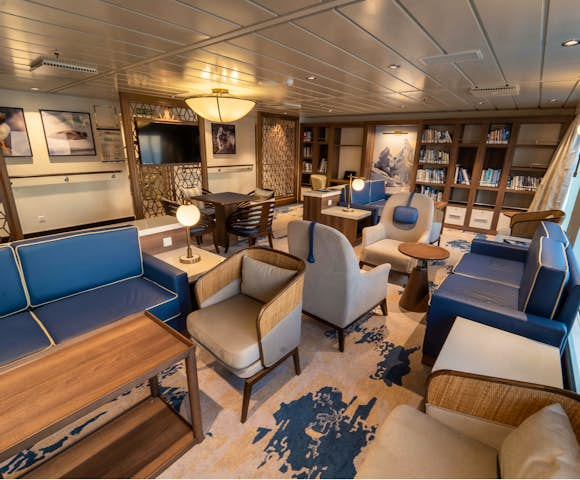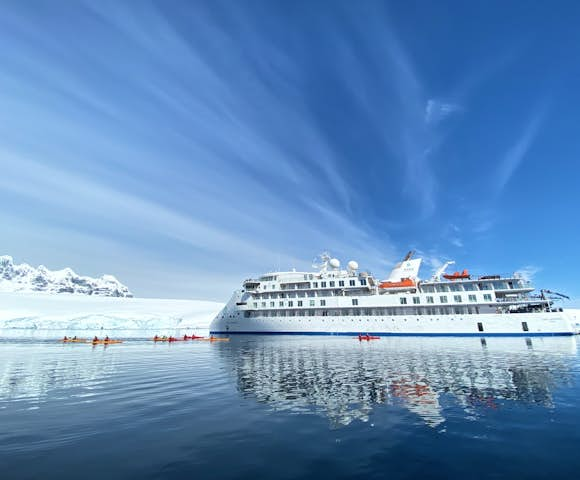 The X-BOW design isn't only eye-catching, it also means a smoother ride and a lower carbon footprint
Average capacity of 132 passengers is small for a brand new ship and a highly experienced expedition team of 15 - 18 people will deliver a very personalised experience for all on board
A great range of cabin categories, 80% of which have balconies
Small number of passengers and multiple zodiac loading bays means great chance of spontaneity and faster zodiac logistics
Optional kayaking is always popular, while this is one of only a few ships to also offer scuba diving, polar snorkelling, SUP and rock climbing on selected voyages
Prices, Departures and Inclusions
Prices quoted below are per person based on 2 people sharing. Cabin availability changes all the time so please contact us for up-to-date details and information on specific cabin availability.

* Note: Prices are per person. Paid in AUD ($) - figure above is based on today's exchange rate. Actual cost $34095
Additional Notes
Optional Adventure Activities:

Sea Kayaking (AUD $1,100 per person) - basic abilities required, all departures

Rock Climbing (AUD $1,520) - experienced climbers, outings in Greenland, only on selected departures
Polar Diving (AUD $1,200) - available to experienced dry-suit divers, only on selected departures
Polar Snorkelling (AUD $780) - only on selected departures
Stand-up Paddleboarding (AUD $670) - only on selected departures
Single Supplement And Child Policy
There is no single supplement for passengers willing to share a cabin. For those who want their own cabin, the single supplement in a twin cabin is 1.5 times the cost of sharing with another passenger.
Children must be over 8 years old to take this voyage.

Includes
One night's accommodation in Longyearbyen / Reykjavik
Voyage aboard the vessel as indicated in the itinerary
Accommodation during the voyage on full board basis
All shore excursions and zodiac activities
Captain's Welcome and Farewell reception including four-course dinner, house cocktails, beer and wine, and non-alcoholic beverages
Educational lectures by expert onboard polar guides
Access to an onboard doctor and basic medical services
Loan of rubber boots for the voyage's duration
3-in-1 waterproof polar expedition jacket
A digital photo book produced with photos and ship logs from your voyage
Comprehensive pre-departure information
Port taxes and any entry fees to historic landing sites
Excludes
Flights to and from points of embarkation/disembarkation
Any additional services before and after your voyage
Transfers not specific to the itinerary
Travel insurance or emergency evacuation charges
Optional adventure activities
Any visa, passport and vaccination expenses
Airport arrival or departure taxes
Items of a personal nature: laundry, beverages, etc
Additional onboard purchases (i.e. gift shop)
Gratuities for ship crew
Questions about this Voyage?