Why we like the Hondius cruise ship
The vessel offers a 4* standard, with a distinctive cozy and informal atmosphere
Hondius offers accommodation for a total of 170 passengers
A speedy Zodiac embarkation is guaranteed with two separate gangways and a Zodiac embarkation indoor-platform which can also be used for special outdoor activities such as kayaking
While cruising, 72 crew and staff members (including expedition and hotel staff) will be at the passengers' service
Hondius is equipped with 2 main engines and can reach a maximum speed of 15 knots
Watch our inspection of Hondius
Alex says
Technical Specifications
​Passenger capacity: 170 passengers
Ice​ class rating: Polar Class 6 (equivalent 1A Super)
Size​: 108m long x 17.6m wide
Launching: Summer 2019
Other key features: Large Observation Lounge and Separate Lecture Room
Grand Suite with Private Balcony
Located on Deck 7
Approximately 27m² (290ft²)
1 double window
1 double bed
Sofa Bed
Private balcony with sliding door
Private shower & toilet
Flat screen TV, telephone and WiFi
Desk & chair, safe
Refrigerator, coffee & tea maker, hair dryer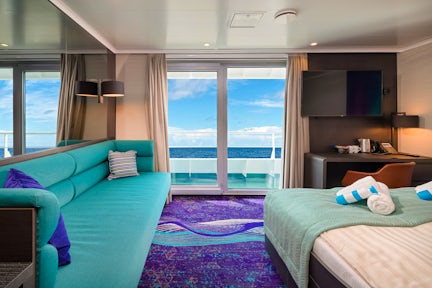 Grand Suite, Hondius
Junior Suite
Located on Deck 7
Approximately 19-20m² (204-215ft²)
1 double window
1 double bed
Private shower & toilet
Flatscreen TV, telephone and WiFi
Desk & chair, safe
Refrigerator, coffee & tea maker
Hair dryer
Junior Suite, Hondius
Superior
Located on Deck 7
Approximately 20-21m² (215-226ft²)

All Superior cabins have double beds
Two windows and lounge area with sofa and mini-fridge
All Superior cabins have a sofa bed and are capable of accommodating 3 people
Private shower & toilet
Flatscreen TV, telephone and WiFi
Desk & chair, safe
Refrigerator, coffee & tea maker
Hair dryer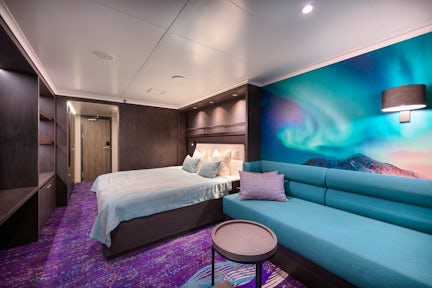 Superior Cabin, Hondius
Twin Deluxe
Located on Deck 6 and are slightly larger versions of the Twin Window cabin
Approximately 19-21m² (204-226ft²)
Two windows facing to the rear and side
2 single beds
Sofa
Private shower & toilet
Flatscreen TV, telephone and WiFi
Desk & chair, safe
Refrigerator, coffee & tea maker
Hair dryer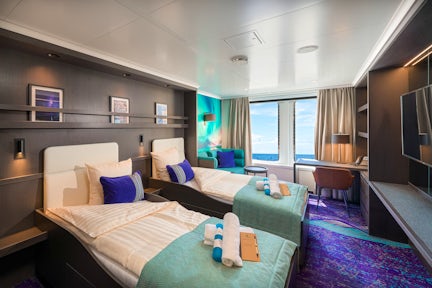 Twin Deluxe Cabin, Hondius
Twin Window
Located on Deck 4
Approximately 12-14m² (129-150ft²)
1 window - all port-side window cabins have unobstructed views. All starboard side window cabins have partially obstructed views.
2 single beds
Small sofa
Private shower & toilet
Flatscreen TV, telephone and WiFi
Desk & chair, safe
Coffee & tea maker, hair dryer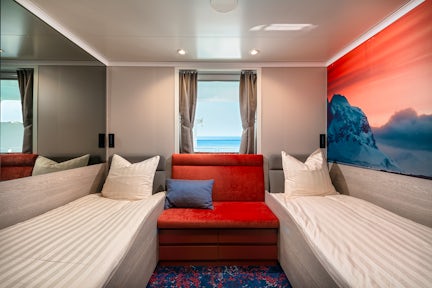 Twin Window Cabin, Hondius
Twin Porthole
Located on Deck 3
Approximately 12-18m² (129-193ft²)
Twin beds with porthole
Small sofa

Private shower & toilet
Flatscreen TV, telephone and WiFi
Desk & chair, safe
Coffee & tea maker, hair dryer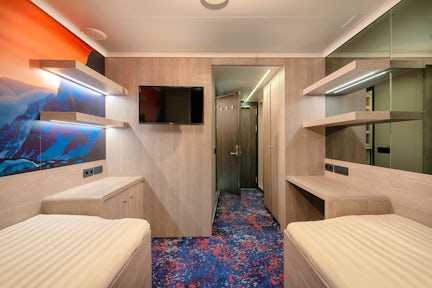 Twin Porthole Cabin, Hondius
Triple Porthole
Located on Deck 3
Approximately 12-18m² (129-193ft²)
Bunk-beds and porthole
Both triples and quads are exactly the same size
2 portholes
1 upper berth & 2 lower berths
Small sofa
Private shower & toilet
Flatscreen TV, telephone and WiFi
Desk & chair, safe
Coffee & tea maker, hair dryer
This cabin is suitable for families traveling with children, or passengers who do not require a twin or more luxurious cabin
Quadruple Porthole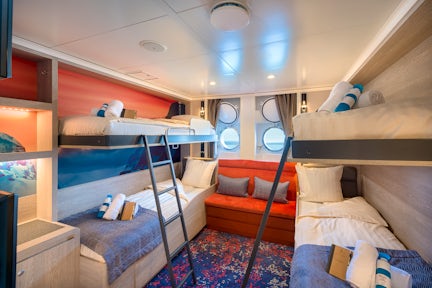 Quadrable Porthole Cabin, Hondius
Located on Deck 3
Approximately 16m² (170ft²)
Bunk-beds and porthole
Both triples and quads are exactly the same size
2 portholes

2 upper & lower berths
Small sofa
Private shower & toilet
Flatscreen TV, telephone and WiFi
Desk & chair, safe
Coffee & tea maker, hair dryer
This cabin is suitable for families traveling with children, or passengers who do not require a twin or more luxurious cabin
Communal Areas
Committed to luxury and elegance throughout, the cosy, modern observation lounge optimises sightings of the abundant wildlife that is home to this stunning environment. Engage with regional experts through interactive workshops, exhibitions and performances in the lecture room. If these only increase your appetite to discover more about the region between shore activities, delve into a polar book in the library.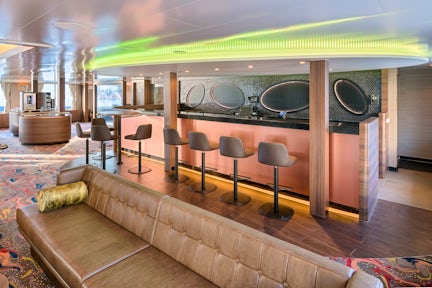 Observation lounge bar
What our customers think of Hondius - Arctic Ship
The help from the Swoop team to choose the Hondius trip was great as it was a completely unknown endeavour - they gave expert advice and helped steer us to the best option for us, and they succeeded. Read the full review

Travelled: June 2022
Helen Starkie Camejo - UK
Find Your Arctic Ship
Making the correct choice of ship is key. With firsthand experience of all of the ships we offer, let Swoop help guide you to exactly the right one.
Find your Arctic Ship
Ready to Book Your Arctic Adventure?
1
Listen
We'll spend some time listening to your aspirations, then discuss the kind of experience that might suit you.
2
Match
Next we'll discuss the options, shortlist the best trips for you and present you our impartial recommendations.
3
Reserve
We'll place a 24 hour hold on your preferred option - without obligation - whilst we talk through the details.
Our team of experts are ready to help you with any questions about a trip to the Arctic.