Trip Summary and Itinerary Map
6 full days of exploration in Svalbard
Navigate the ice choked waters of Hinlopen Strait
Choice of three ice class expedition ships
Guided hikes at each landing site
May & June departures
Landmarks potentially visited on Kingdom of the Ice Bear
Operator's Itinerary
Day 1: Longyearbyen
Longyearbyen, the administrative capital of the Spitsbergen archipelago of which West Spitsbergen is the largest island. Before embarking there is an opportunity to stroll around this former mining town, whose parish church and Polar Museum are well worth visiting. In the surrounding area of Longyearbyen, more than 100 species of plants have been recorded. In the early evening the ship will sail out of Isfjorden, where in the mouth of the fjord you may see your first Minke Whale.
---
Day 2: West Spitsbergen
Sailing to Raudfjorden, on the north coast of West Spitsbergen, you take in an expansive fjord spilling with glaciers – and maybe even visited by ringed and bearded seals. The cliffs and shoreline of this fjord also support thriving seabird colonies, rich vegetation, and the possibility of polar bears.
---
Day 3: Monaco Glacier
Depending on the weather, you could sail into Liefdefjorden and cruise within sight of the 5-kilometer-long (3.1 miles) face of the precipitous Monaco Glacier. The waters in front of this glacier are a favorite feeding spot for thousands of kittiwakes, and the base of the ice is a popular polar bear hunting ground. If ice conditions prevent sailing here early in the season, an alternate route along the west coast of Spitsbergen can be implemented.
---
Day 4: Hinlopen Strait
Today you will sail into Hinlopen Strait, home to Bearded Seal, Ringed Seal, Polar Bear, and Ivory Gull. At the entrance there is the possibility to see Blue Whale. You'll navigate the ice floes of Lomfjordshalvya in the zodiacs and explore the bird cliffs of Alkefjellet with thousands of Brunnich's Guillemot. On the east side of Hinlopenstrait, attempt a landing at Palanderbukta on Nordaustlandet, home to reindeer, Pink-footed Goose, breeding Ivory Gull, and Walrus. As with Liefdefjorden, you can take an alternate west Spitsbergen route if ice prevents entry into Hinlopen.
---
Day 5: Phippsoya
The northernmost point of your voyage may be north of Nordaustlandet, in the Seven Islands of which Phippsoya is the largest. Here you reach 80° north, just 540 miles from the geographic North Pole. Polar bears inhabit this region, so the ship may park for several hours among the pack ice before wheeling around west again.
---
Day 6: Sailing the continental shelf
While retracing your route west, keep watch for polar bears and elusive Greenland (bowhead) whales. About 40 nautical miles west of Spitsbergen, you sail the edge of the continental shelf. Here fin whales forage during the summer in the upwelling zones – this is where cold, nutrient-rich water wells up from below the sea's surface – that run along the Spitsbergen banks. At the mouth of Kongsfjorden, you have a good chance of sighting minke whales.
---
Day 7: Reindeer, foxes and seabirds
Walruses sometimes haul out in Forlandsundet, your next stop. Alternatively, you might sail into St. Johns Fjord or south to the mouth of Isfjorden, landing at Alkhornet. Seabirds nest on these cliffs, Arctic foxes search below for fallen eggs and chicks, and reindeer graze the sparse vegetation. You arrive in Longyearbyen later that night.
---
Day 8: Disembark the vessel in Longyearbyen
Disembark in Longyearbyen, the administrative centre of Spitsbergen, for the flights south to Oslo and onward home.
---
NOTE: This itinerary is for guidance only as each voyage will vary depending on ice and weather conditions, and opportunities to see wildlife. Flexibility is key and all part of the adventure of an expeditionary cruise.

What our customers think of Kingdom of the Ice Bear
The Polar Bear sighting on the morning of the 4th day, and the zodiac cruise along Alkefjellet - a cliff face with hundreds of thousands of birds nesting on it - later that day.

Travelled: June 2022
After watching a polar bear feed on land for an hour, the adrenaline from hearing about, then seeing then following another polar bear swimming directly for the first bear, and then witnessing the tense interactions that followed between them as they faced off for the food.

Travelled: July 2022
seeing polar bears relatively close and behaving completely naturally, undisturbed by human presence

Travelled: July 2022
In one single day when we saw a head of walruses (50+) in the morning, and saw a couple of belugas in the afternoon while we were kayaking and a polar bear and seals (from far) during the night.

Travelled: July 2023
Talking to one of the guides- the ice researcher, and the night party on the dock

Travelled: July 2022
Dancing on deck at midnight, with the sun shining, surrounded by pack ice, no land, at 81 degrees north.

Travelled: June 2022
Great trip, highlight was seeing the beautiful Polar bear, landscapes were beautiful and the wildlife was; loved the Artic fix. People were interesting from all over the world and I like that. I have already told my grandson that Santa Claus wasn't there but I found the Reindeers, he said Oh Grandma!

Travelled: March 2021
Elizabeth & Monique Mawhood -
About The Ship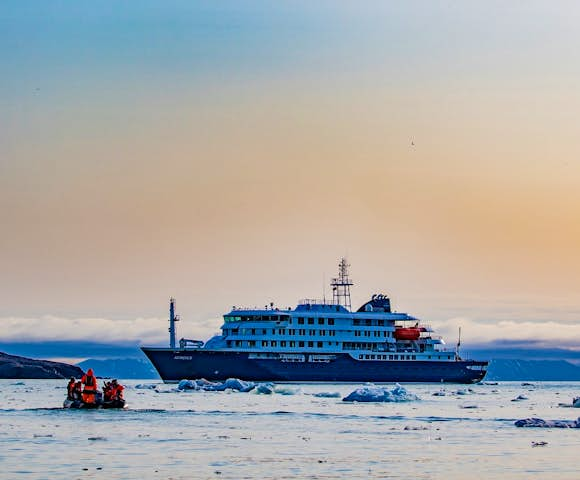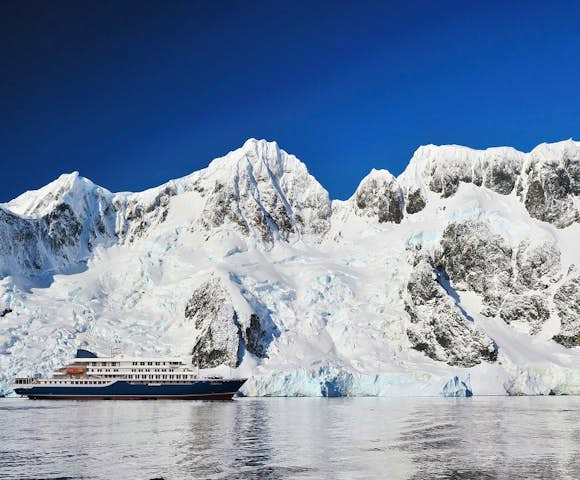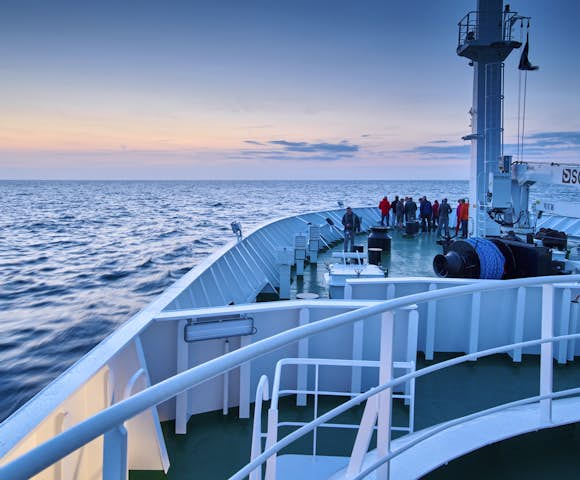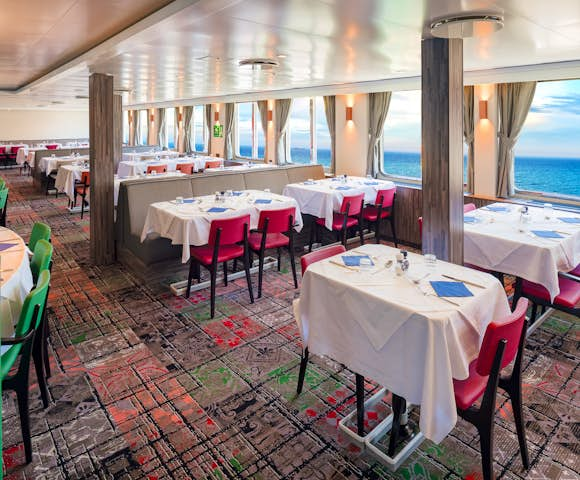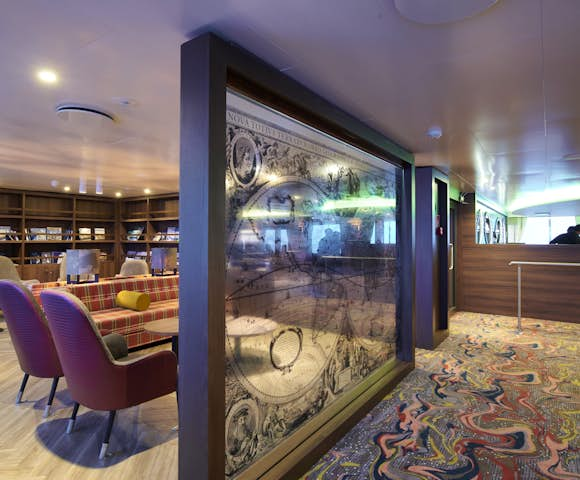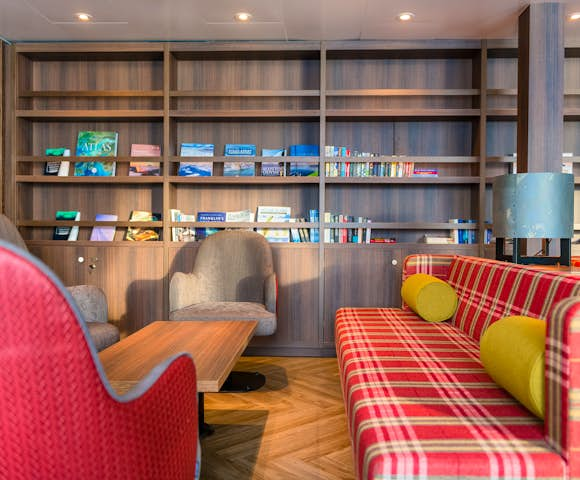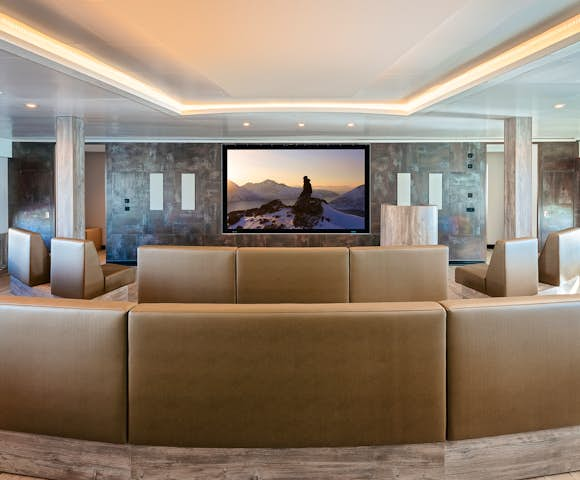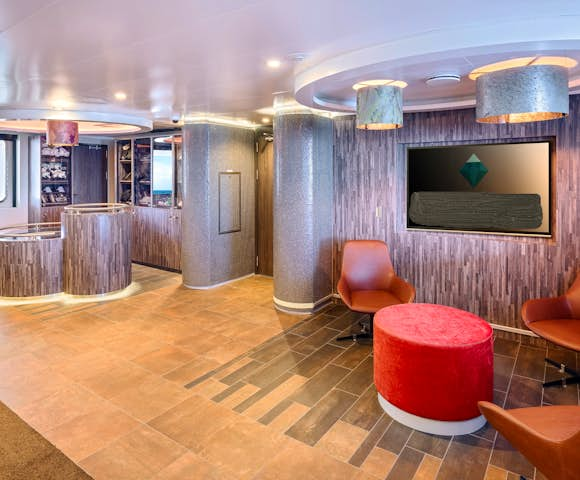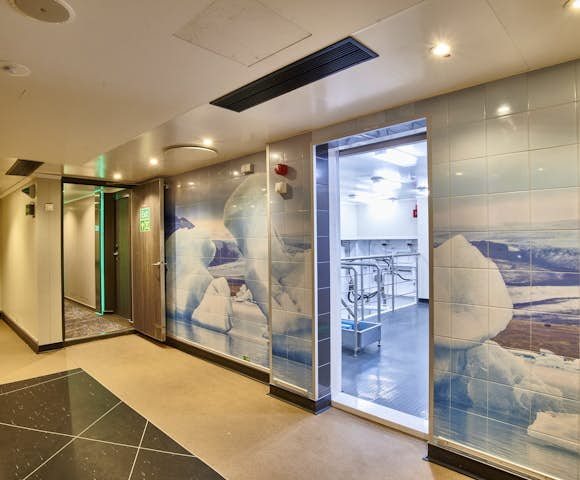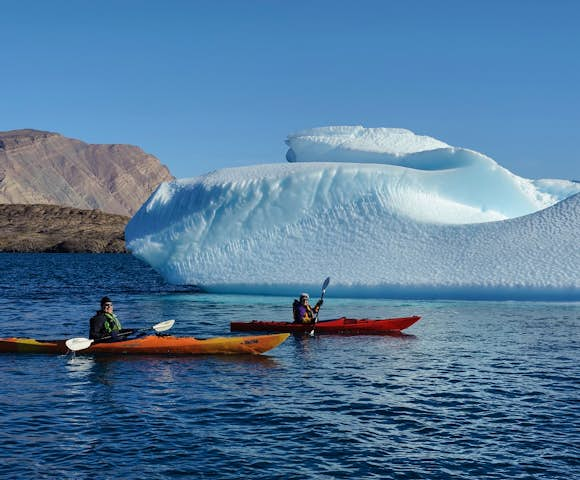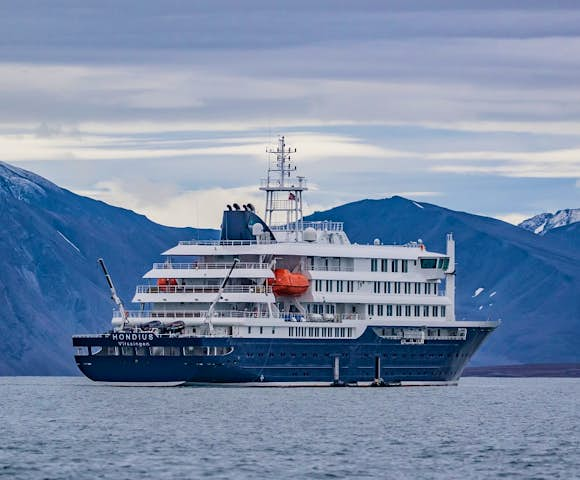 Modern in décor: cosy and informal atmosphere
Sheltered boarding zone for easier entry into Zodiac boats
One of the only Polar Class 6 vessels in the world, the most advanced rating
Lecture room for a wide variety of interactive exhibitions and workshops
Camping, kayaking, hiking
Exceeds the latest green requirements

Prices, Departures and Inclusions
Prices quoted below are per person based on 2 people sharing. Cabin availability changes all the time so please contact us for up-to-date details and information on specific cabin availability.
Additional Notes
The 14-Jun-2023 and 18-Jun-2023 departures are special Summer Solstice voyages
---
Single Supplement And Child Policy
For those travelling solo who would like their own cabin, the single supplement is 1.7 times the cost of a single berth, please contact us for details. However, there is no single supplement for passengers willing to share a cabin.
Children aged 10 years old or over are welcome. On select departures, children under 16 may receive a 40 % discount, please contact us for details.

Includes
Voyage aboard the vessel as indicated in the itinerary
Accommodation during the voyage on full board basis
All shore excursions and zodiac activities
Educational lectures by expert onboard polar guides
Access to an onboard doctor and basic medical services
Loan of rubber boots and snowshoes for the voyage's duration
AECO fees and governmental taxes
Comprehensive pre-departure information
Port taxes and any entry fees to historic landing sites
Excludes
Flights to and from points of embarkation/disembarkation
Any additional services before and after your voyage
Transfers not specific to the itinerary
Travel insurance
Optional adventure activities
Any visa, passport and vaccination expenses
Airport arrival or departure taxes
Items of a personal nature: laundry, beverages, etc
Customary staff gratuity at the end of the voyage
Additional onboard purchases (i.e. gift shop)
Questions about this Voyage?