Trip Summary and Itinerary Map
9 full days exploring Svalbard
Departures from June through to September allows for a great choice of lighting
Choice of three ships - two for 12 guests and one for 53
Special guest guides on selected departures
All expeditions are 100% climate-compensated
Landmarks potentially visited on Svalbard Explorer
Operator's Itinerary
Day 1: Longyearbyen, Svalbard
Arrive in Longyearbyen and embark your expedition ship in the afternoon. Journey through the spectacular Isfjorden as you sail deep out to sea.
---
Days 2-10: Expedition
Travelling in a part of the world where you are totally dependent on the ice and weather conditions, the exact itinerary depends on these factors and on the wildlife encountered. The ambition is to make landings or cruises every day with the zodiacs. Examples of places you may visit include:
Northwest Spitsbergen: The scientific village of Ny-Ålesund is situated in Kongsfjorden. It was from here that Amundsen and Nobile started their heroic expeditions to the North Pole. Two other courageous attempts to reach the North Pole started on the island of Danskøya. Swedish explorer Andrée made an attempt with a hydrogen balloon and American journalist Wellman started with an airship. There are still interesting remnants from these expeditions left on this site.
Magnificent fjords: Svalbard is home to countless spectacular fjords, some of which you'll be able to see during the journey. Liefdefjorden, meaning "the fjord of love", is lined with snow-covered mountain peaks and many common eiders and pinkfooted geese nest in the area. If weather allows you will be able to cruise along the face of the spectacular Monaco Glacier. Revel in the beautifully sculptured front of the 14 July Glacier in Krossfjorden, while greeted by a large number of kittiwakes and Brünnich's guillemots nesting on the nearby cliffs. The bird cliffs in Raudfjorden are bursting with activity, also a favourite spot for seals and an area of immense natural beauty, dominated by beautiful glaciers.
Hinlopen Strait and Alkefjellet: If the ice allows you'll journey into the Hinlopen Strait and discover Alkefjellet, an impressive, basaltic cliff, where an estimated 200,000 Brünnich's guillemots live. You may also continue into the beautiful bay Palanderbukta on Nordaustlandet, again dependent on conditions.
Eastern Svalbard: The island of Nordaustlandet is covered by an enormous ice cap and fascinates naturalists as well as historians. There are huge glacier fronts here, intersected by hundreds of waterfalls.
Barentsøya and Edgeøya: Both offer magnificent landscapes and vast tundra. You'll have good chances of encountering walruses, Arctic fox and Svalbard reindeer here.
Southwest Spitsbergen: The grand fjords of Hornsund host spectacular glaciers and a breathtaking landscape of towering mountain peaks, often reaching above the clouds. On a clear day you can see the summit of the highest mountain Hornsundtind, measuring 1,431 meters. Hornsund is also a favourite haunt for some of Svalbard's polar bears, and bearded seals are often seen resting on the fjord ice.
---
Day 11: Longyearbyen
Early morning disembark the expedition ship and begin your journey back home/onwards.
Please note: The exact route will depend on ice, weather conditions and wildlife. Please remember that flexibility is the key to a successful expedition!
About The Ship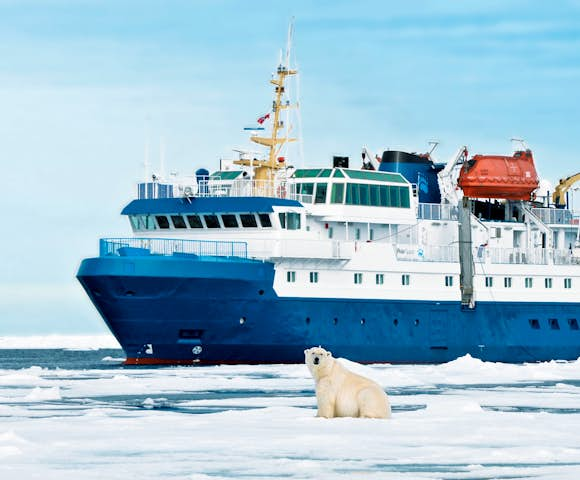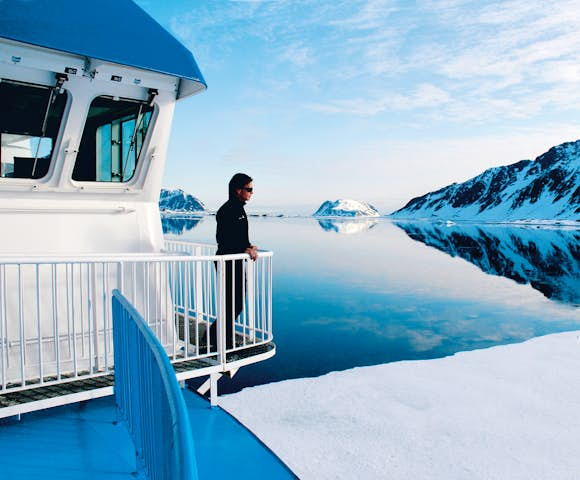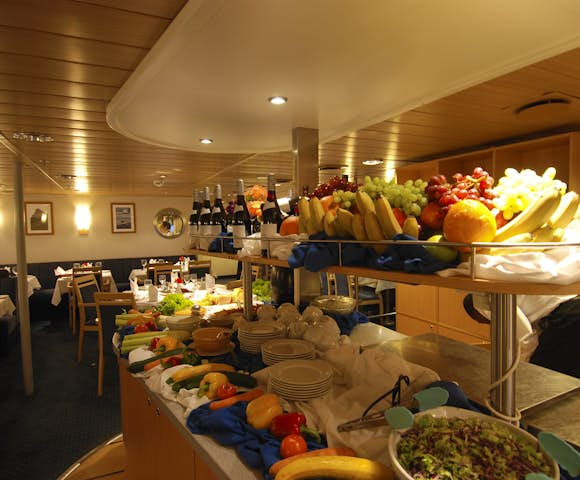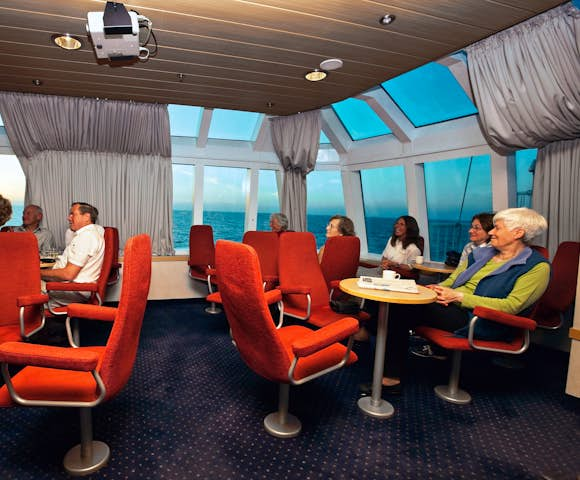 Carries a maximum of just 53 passengers, offering an exclusive experience
With epic 300 degree views from the Panoramic lounge, you can stay warm while never missing the action
A high ice class rating means it is perfect for bear sightings in the pack ice
Travel with expedition staff who know this region better than most
Good choice of comfortable and well proportioned cabin categories
Experience The Trip: Svalbard Explorer
Prices, Departures and Inclusions
This trip can run as a group trip, with prices starting from $8,090 per person for a complete group. If you are looking to join a group or you are a solo traveller we will help to form likeminded groups of travellers. Please let us know your travel plans.
The trip can also run on a private basis to fit around your plans. Departures may be tailored and can be set up on a date of your choice. Please note that there is a higher price for smaller groups. Please enquire for further details.
Single Supplement And Child Policy
Single Supplement: For those travelling solo and want their own cabin, the single supplement in a twin cabin is 1.7 times the cost of a single berth. However, there is no single supplement for passengers willing to share a cabin.
Child Policy: At date of embarkation, the minimum age restriction of 8 years and a minimum height and weight requirement of 64 lbs or 29kg and 48" or 1.2 metres must be met.
Includes
Voyage aboard the vessel as indicated in the itinerary
Accommodation during the voyage on full board basis
All excursions and activities by zodiac
Educational lectures by expert onboard polar guides
Access to an onboard doctor and basic medical services
Comprehensive pre-departure information
Port taxes and any entry fees to historic landing sites
Excludes
Flights to and from points of embarkation/disembarkation
Any additional pre/post land services, including meals
Transfers not specific to the itinerary
Optional adventure activities (e.g. kayaking)
Visa, passport and any vaccination expenses
Airport arrival and departure taxes
Personal travel insurance
Items of a personal nature (e.g. laundry, beverages)
Customary staff gratuity at the end of the voyage
Additional onboard purchases (i.e. gifts, drinks)
Questions about this Voyage?