About me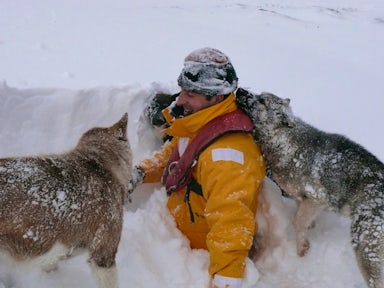 Life before Swoop
Armed with little more than a largely useless archaeology degree and a passion for travel, I began working in travel around 2003. I've been to more than sixty countries and all seven of the continents but still count myself as pretty under travelled, with a growing (rather than shrinking) Bucket List of places still to visit!

My life at home is dominated by chasing after my three kids and trying to instil in them a strong sense of wanderlust, alongside the finer points of cricket and the joys of hot food.


My Polar experience

I first headed south in 2005 with only 36 fellow passengers onboard on the redoubtable 'Professor Molchanov' and returned with a confirmed case of 'polar fever'. Further forays into the polar regions over the years have included exploring East Greenland by ship, mushing my own dog sled team across Spitsbergen, tracking polar bears in Churchill (Canada), and flying to Antarctica.
In spite of over 15 years association with the polar regions, they continue to be places which enthral me; kayaking beside a sleeping humpback whale, watching orcas on the hunt, and spotting 47 polar bears in two days in Churchill, being three incredible memories.
---
Why I love polar travel
When it comes to the Arctic, it's the sheer diversity of the region which keeps me returning again and again. And the fact that, unlike Antarctica, you can explore from both land and sea opens up the variety of choices even further. I've been visiting the Arctic for over a decade and still feel as if I've hardly scratched the surface.
For a really great Arctic introduction, Svalbard is hard to beat, offering the best of the Arctic in microcosm. For sheer grandeur and spectacular 'Big Ice', I would choose Greenland, while the Canadian Arctic's Northwest Passage is the pre-eminent history trip, and should be on everyone's Bucket List.
---
Day to day at Swoop
I oversee our expanding polar programme which involves work in sales, operations, product development and strategy for both Antarctica and the Arctic.
What our customers think of Alex

We will never finish thanking Alex for his help. It was thanks to him we could do the trip. Read the full review

Travelled: July 2018
Virginia & Sophia Spehrs - Switzerland
Our trip was highlighted by a half-day observation of lone young female polar bear and a haul-out of a herd/huddle of bearded walrus. Read the full review

Travelled: June 2018
Rob & Bonnie Lesnick - United States Of America
About Swoop
We help over 1,500 people a year organise incredible Antarctic, Arctic and Patagonian experiences. Our exclusive focus on this corner of the world means that whatever kind of adventure you're looking for, we can help. We've got the knowledge, relationships and experience to help you plan a trip that matches your dreams, budget and appetite for adventure.
Discover More