Trip Summary and Itinerary Map
8 full days of exploration in Svalbard
Good chance to circumnavigate Svalbard, if ice conditions allow
Choice of three comfortable expedition ships - two for 108 guests and one brand new ship for 176
July & August departures
Extras incl. complimentary wellington boot loan
Landmarks potentially visited on Svalbard In-Depth
Operator's Itinerary
Day 1: Longyearbyen
Arrive in Longyearbyen, the administrative capital of the Spitsbergen archipelago of which West Spitsbergen is the largest island. Before embarking there is an opportunity to stroll around this former mining town, whose parish church and polar museum are well worth visiting. In the early evening the ship will sail out of Isfjorden.
---
Day 2: 14th of July Glacier
Heading north along the west coast, arrive by morning in Krossfjorden, where you board the Zodiacs for a cruise along the sculpted front of the 14th of July Glacier. On the green slopes near the glacier, a colourful variety of flowers bloom, while large numbers of Kittiwake and Brunnich's Guillemot nest on the nearby cliffs. There is also a good chance of spotting Arctic fox, who patrol the base of the cliffs in case a chick falls from its nest, and bearded seal, who cruise this fjord. In the afternoon you sail to Ny Alesund, the world's most northerly settlement.
Once a mining village - served by the world's most northerly railway, which can still be seen - Ny Alesund is now a research centre. Close to the village is a breeding ground for Barnacle Goose, Pink-footed Goose and Arctic Tern. Visitors interested in the history of Arctic exploration will want to walk to the anchoring mast used by Amundsen and Nobile, in the airship Norge in 1926 and Nobile in the airship Italia in 1928, before their flights to the North Pole
---
Day 3: Monaco Glacier
Near the mouth of Liefdefjorden, you step ashore for a walk across the tundra of Reindyrsflya. You may also sail into the fjord and cruise within sight of the 5-kilometer-long (3.1 miles) face of the precipitous Monaco Glacier. The waters in front of this glacier are a favorite feeding spot for thousands of kittiwakes, and the base of the ice is a popular polar bear hunting ground. If ice conditions prevent sailing here early in the season, an alternate route along the west coast of Spitsbergen can be implemented.
---
Days 4-5: Phippsoya
The northernmost point of your voyage may be north of Nordaustlandet, in the Seven Islands. Here you reach 80° north, just 540 miles from the geographic North Pole. Polar bears inhabit this region, so the ship may park for several hours among the pack ice to watch for them. When the edge of this sea ice is tens of miles north of the Seven Islands (mostly in August), you can spend a second day in this area. Alternatively (mostly in July) you may turn to Sorgfjord, where you have the chance to find a herd of walruses not far from the graves of 17th century whalers. A nature walk here can bring you close to families of ptarmigans, and the opposite side of the fjord is also a beautiful area for an excursion.
---
Day 6: Hinlopen Highlights
Today you sail into Hinlopen Strait, home to bearded and ringed seals as well as polar bears. At the entrance there is even the possibility to spot blue whales. As with Liefdefjorden, you can take an alternate west Spitsbergen route if ice prevents entry into Hinlopen. After cruising among the ice floes of Lomfjordshalvøya in the Zodiacs, you then view the bird cliffs of Alkefjellet with their thousands of Brünnich's guillemots. On the east side of Hinlopen Strait, you may attempt a landing where reindeer, pink-footed geese, and walruses are likely sights. Near Torrelneset you can also visit the polar desert of Nordaustlandet, next to the world's third-largest ice cap. Here you may encounter walruses during a coastline hike over the area's raised beaches.
---
Day 7: Barentsoya and Edgeoya
The plan is to make landings in Freemansundet, though polar bears sometimes make this impossible. Potential stops on Barentsøya include Sundneset (for an old trapper's hut), Kapp Waldburg (for its kittiwake colony), and Rindedalen (for a walk across the tundra). You might also cruise south to Diskobukta, though Kapp Lee is more likely your destination. On Kapp Lee is a walrus haul-out, Pomor ruins, and the chance for hikes along Edgeøya.
---
Day 8: Hornsund
You start the day quietly cruising the side fjords of the spectacular Hornsund area of southern Spitsbergen, enjoying the scenery of towering mountain peaks. Hornsundtind rises to 1,431m, while Bautaen shows why early Dutch explorers gave the name 'Spitsbergen' - pointed mountains - to the island. There are also 14 magnificent glaciers in the area and very good chances of encounters with seals and Polar Bear.
---
Day 9: Ahlstrandhalvoya and Recherchefjorden
Today you land on Ahlstrandhalvya at the mouth of Van Keulenfjorden. Here piles of Beluga skeletons (the Beluga is a small white whale), the remains of 19th century slaughter, are yet another reminder of the consequences of thoughtless exploitation. Fortunately, Beluga were not hunted to the edge of extinction and may still be seen locally. Indeed, there is a good chance that you will come across a pod. Cruising into Recherchefjorden during the afternoon, explore an area of tundra at the head of the fjord where many reindeer feed.
---
Day 10: Longyearbyen
Return to Longyearbyen and disembark for the transfer to the airport and the flight to Oslo and home.
---
NOTE: This itinerary is for guidance only as each voyage will vary depending on ice and weather conditions, and opportunities to see wildlife. Flexibility is key and all part of the adventure of an expeditionary cruise.

What our customers think of Svalbard In-Depth
Polar bear swimming front of the boat Arctic fox hunting kittywakes Meet amazing people

Travelled: August 2023
The landscapes and wildlife completely lived up to my expectations and seeing a mother polar bear and her 2 cubs for probably 2 hours of viewing was wonderful.

Travelled: March 2021
About The Ship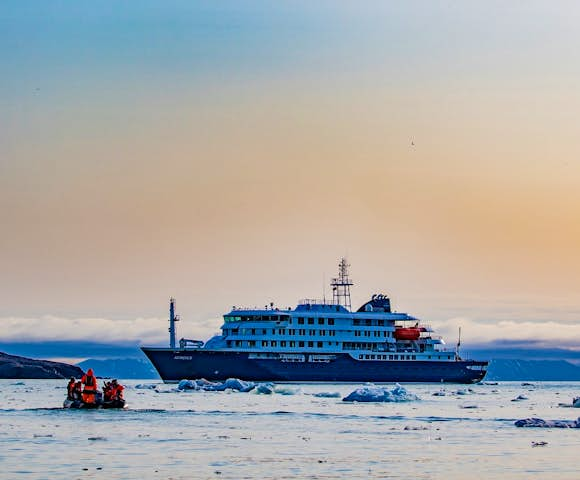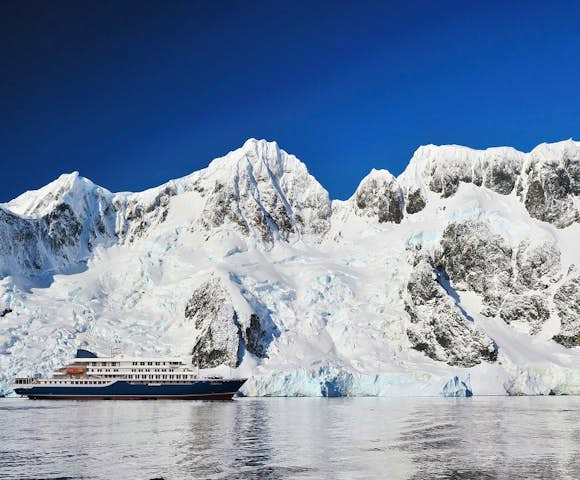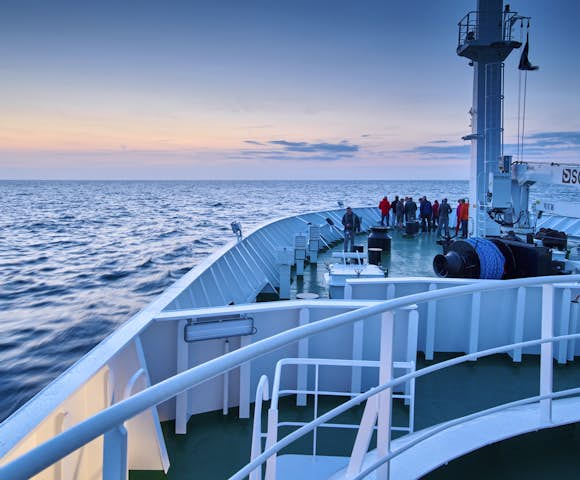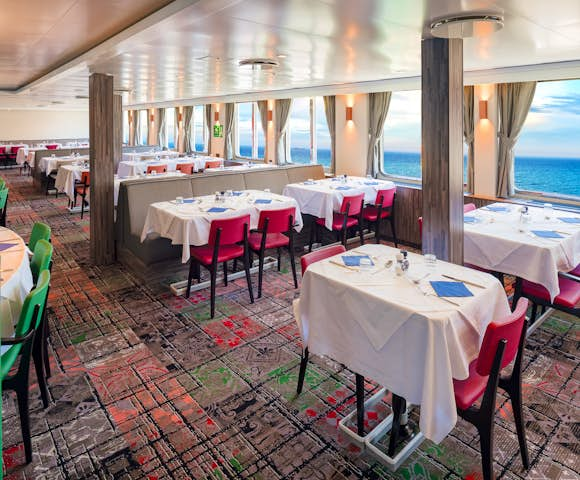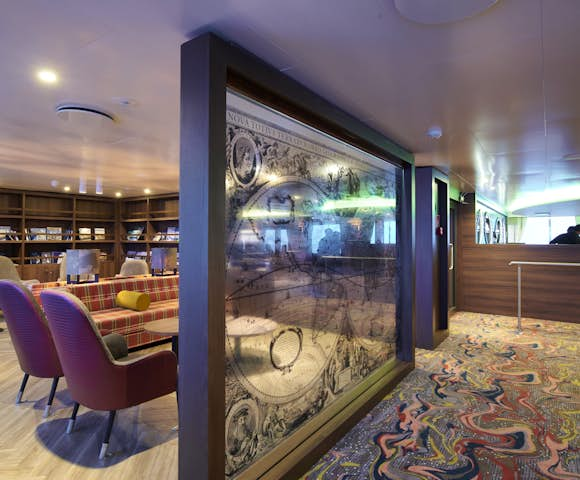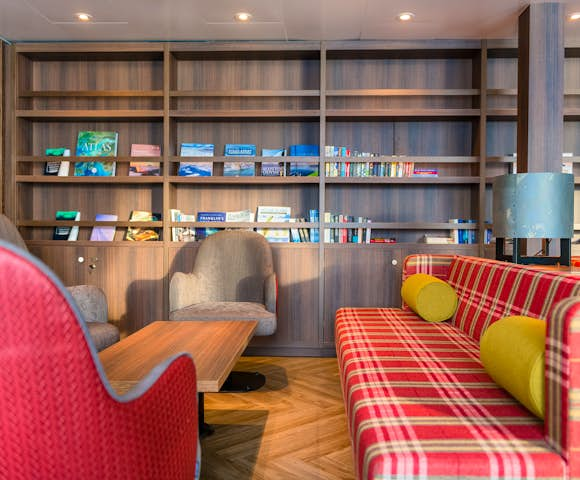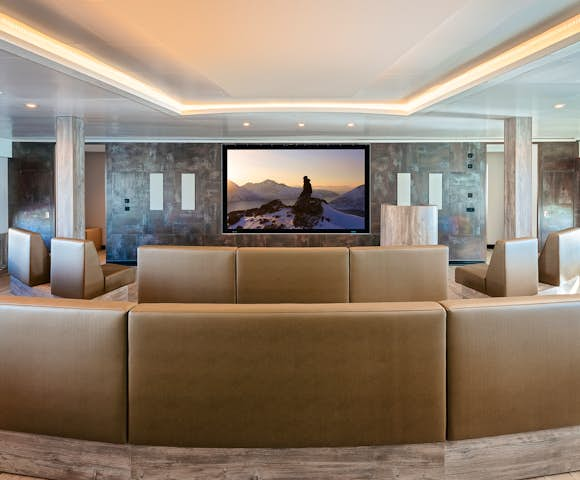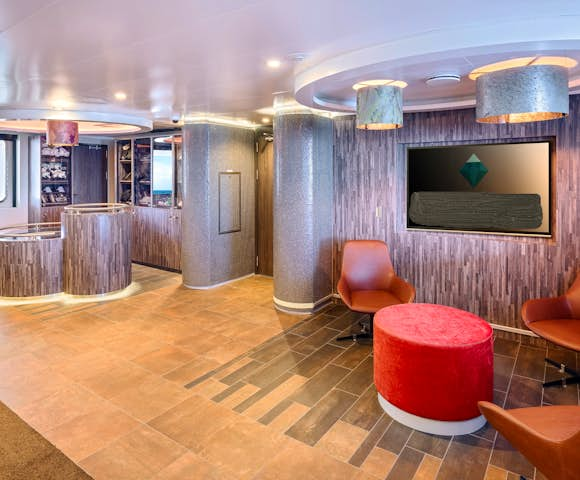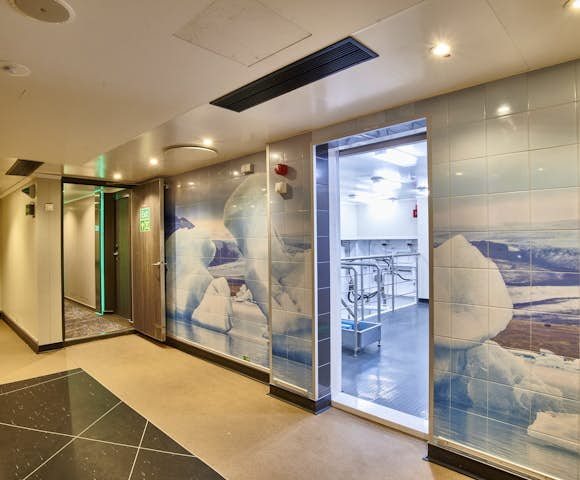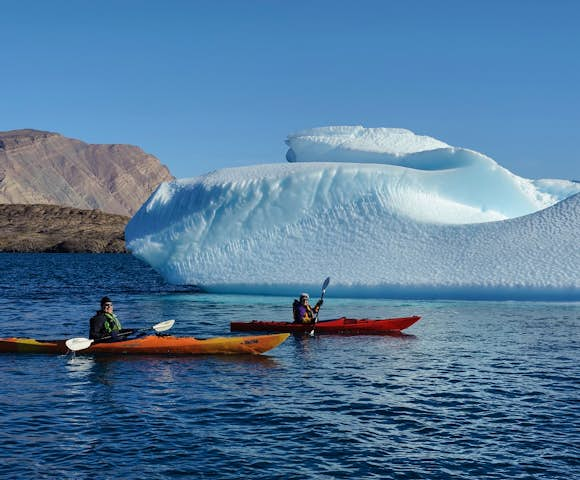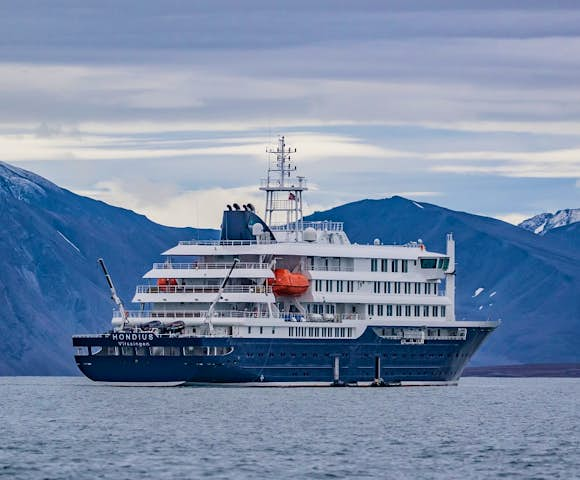 Modern in décor: cosy and informal atmosphere
Sheltered boarding zone for easier entry into Zodiac boats
One of the only Polar Class 6 vessels in the world, the most advanced rating
Lecture room for a wide variety of interactive exhibitions and workshops
Camping, kayaking, hiking
Exceeds the latest green requirements

Prices, Departures and Inclusions
Prices quoted below are per person based on 2 people sharing. Cabin availability changes all the time so please contact us for up-to-date details and information on specific cabin availability.
This trip can run as a group trip, with prices starting from $5,037 per person for a complete group. If you are looking to join a group or you are a solo traveller we will help to form likeminded groups of travellers. Please let us know your travel plans.
The trip can also run on a private basis to fit around your plans. Departures may be tailored and can be set up on a date of your choice. Please note that there is a higher price for smaller groups. Please enquire for further details.
Additional Notes
The 20-Jul-2023 departure is a Basecamp voyage offering free science activities

Single Supplement And Child Policy
For those travelling solo and want their own cabin, the single supplement is 1.7 times the cost of a single berth, please contact us for details. However, there is no single supplement for passengers willing to share a cabin.
Children aged 10 years old or over are welcome. On select departures, children under 16 may receive a 40 % discount, please contact us for details.
Includes
Voyage aboard the vessel as indicated in the itinerary
Accommodation during the voyage on full board basis
All shore excursions and zodiac activities
Educational lectures by expert onboard polar guides
Access to an onboard doctor and basic medical services
Loan of rubber boots for the voyage's duration
Free use of snowshoes
AECO fees and governmental taxes
Comprehensive pre-departure information
Port taxes and any entry fees to historic landing sites
Excludes
Flights to and from points of embarkation/disembarkation
Any additional services before and after your voyage
Transfers not specific to the itinerary
Travel insurance
Optional adventure activities
Any visa, passport and vaccination expenses
Airport arrival or departure taxes
Items of a personal nature: laundry, beverages, etc
Customary staff gratuity at the end of the voyage
Additional onboard purchases (i.e. gift shop)
Questions about this Voyage?