Luxury Spitsbergen - 8 - $10,907
Trip Summary and Itinerary Map
6 full days exploring the Svalbard archipelago
Travel in unparalleled comfort aboard this 264 guest state-of-the-art superyacht
95% of the suites have their own private balcony
Includes roundtrip flight Paris/ Longyearbyen return
Complimentary parka jacket & rubber boot loan
Landmarks visited on Luxury Spitsbergen
Day 1: Longyearbyen
Longyearbyen, the capital of the Svalbard archipelago, is located on Svalbard's main island of Spitsbergen. A former mining town with a permanent population of just over 2,000 people, it has the most northerly airport to receive scheduled flights in the world. Ringed in by mountains, this small town during the summer months becomes the focus for all visitor exploring the archipelago.

---
Day 2: Lilliehook glacier and 14th July Bay
Lilliehookbreen is a glacier complex with a length of about 22 kilometers and calved icebergs may fill large parts of the fourteen kilometer long fjord.
The bay of Fjortende Julibukta boasts superb scenery and opulent vegetation, a glacier that calves into the sea and a cliff on the north side that holds thousands of seabirds, including Brunnich's guillemot, black-legged kittiwake, northern fulmar, glaucous gull, black guillemot, little auk, Atlantic puffin and a few razorbill; reindeer also frequent these slopes. The bay close to the glacier offers one of the most beautiful beaches in the Arctic. This site offers very diverse vegetation within a few hundred meters, from the barren gravel near the glacier to the most magnificent flowering meadows below the bird cliff.
---
Day 3: Magdalena fjord and Virgohamna
Cruising to Magdalenafjord, a large fjord in west Spitsbergen, offers you beautiful vistas of snow-capped mountains and massive glaciers reflected in the crystal-clear waters. In Magdalenefjorden, you will Zodiac cruise a safe distance from the ice cliffs of 14th July Glacier and you may visit the remains of a 350-year old Dutch whaling settlement on Amsterdam Island and learn of an ill-fated ballooning attempt over the North Pole.
Virgohamna is a small bay on the northern coast of Danes Island, on the northwestern coast of Spitsbergen. The bay is named after SS Virgo, vessel of the Swedish explorer Salomon August Andree.
---
Day 4: Sailing Among Ice Floes
Your captain will sail right up to the limit of the ice, to the edge of the ice floe. Weather conditions and state of the ice allowing, you will be able to go out in a Zodiac for a unique experience in the middle of these floating slabs of ice. In addition to this grandiose journey through the middle of these floes with their cut and blue-tinged edges, sometimes over 2 metres thick, it is also often an opportunity to see a particular kind of fauna, totally dependent on the ice floe: birds, seals and polar bears.
---
Day 5: Texas Bar, Liefdefjorden and Monacobreen
Liefdefjorden, "The Love Fjord" in English, provides great hiking opportunities and wonderful views. It is also a great place to spot wildlife, with polar bears often hunting ringed seals or feeding on birds' eggs.
Debouching into the Liefdefjorden, located to the North-West of the Svalbard archipelago, the Monaco Glacier is probably one of Spitsbergen's most beautiful and majestic. Named in honour of Prince Albert I of Monaco, a sailor, it stands as an impenetrable, blue-tinged jagged wall, the last glacier before reaching a latitude of 80 degrees North. Imagine the sound of the ice cracking as it breaks free and crashes into the translucent water. And to make the magical landscape even more perfect, you might be lucky enough to spot bears and whales, as these two animals have a special fondness for this area.
---
Day 6: Ny Alesund and Kongsbreen kongsfjorden
During your cruise, discover Ny Alesund, a former mining town that has been transformed into a scientific base. Founded in 1916, this small town was the departure point for many Arctic expeditions, including those of the famous explorer Roald Amundsen. Don't miss a visit to the museum and its famous post office, considered to be the most northerly in the world!
---
Day 7: Alkhornet and Pyramiden
At the northern entrance of Isfjorden, there is a small paradise for bird lovers: the Alkhornet Cliff. It is home to a very rich avifauna, made up of thousands of birds frolicking in a joyous tumult: gulls, guillemots, pink-footed geese, terns, seagulls, puffins, Arctic skuas… The Alkhornet Cliff, easily recognisable by its rhinoceros-horn shape, is also frequented by reindeer, which are not overly timid. Attracted by the tundra that covers the foot of the mountain, they come to graze in peace in a verdant setting covered with grass and moss. With a little luck, you will perhaps have the opportunity to see some seals and Arctic foxes, who are also regular visitors.This port of call will definitely make an impression on history enthusiasts.
A real ghost town, Pyramiden was founded by Sweden at the beginning of the 20th century before being sold a few years later to the Soviet Union. Constructed at the foot of a mountain in the form of a pyramid, this former mining town, abandoned in 1998, has conserved all the buildings from its glory days, when it lived off coal mining. During your visit, you will be able to walk past a swimming pool, swings, a football pitch and a cinema. Even more unusual: reindeer like to wander the deserted streets of this dead town, the only companions for the handful of men who still live there in summer.
---
Day 8: Disembarkation in Longyearbyen
---
NOTE: This itinerary is for guidance only as each voyage will vary depending on ice and weather conditions, and opportunities to see wildlife. Flexibility is key and all part of the adventure of an expeditionary cruise.
A modern luxury ship for 264 guests
5* experience without the high price tag
95% of the suites have a private balcony
1C ice class + advanced stabilizing system
Only zodiac landings & excursions
Rubber boots are provided on loan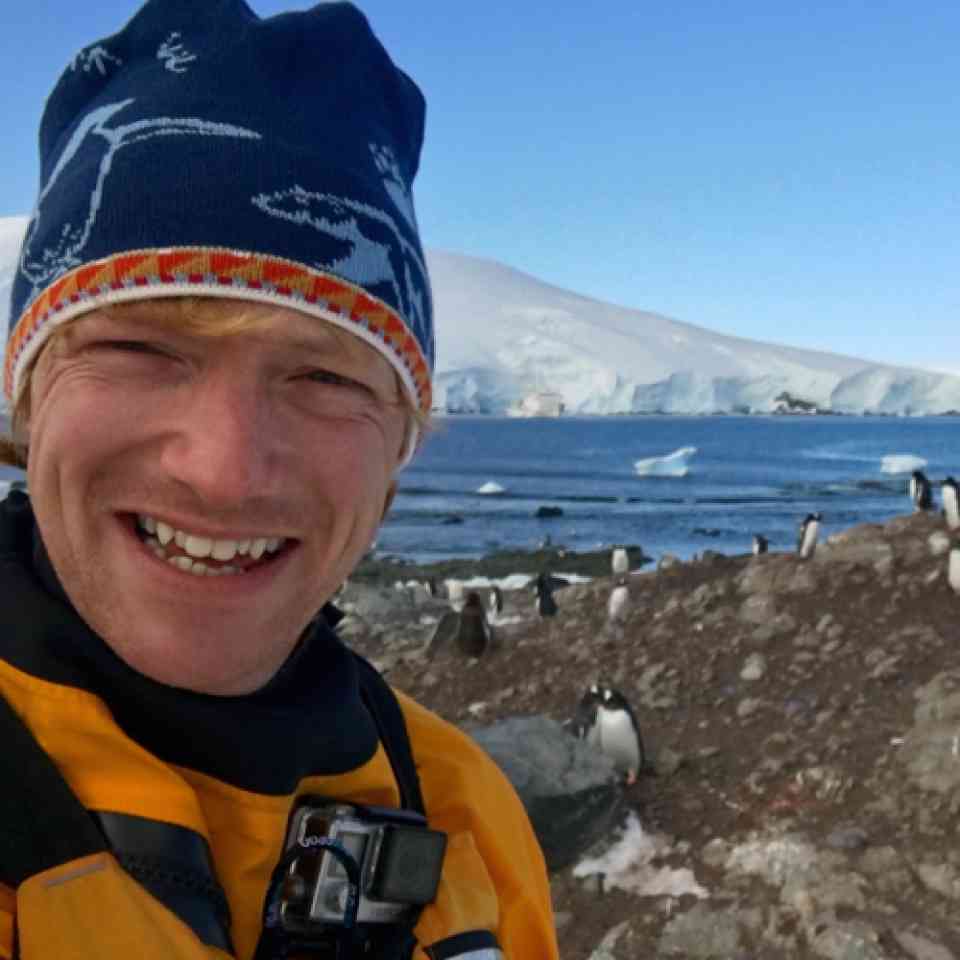 Modern, custom-built, beautifully appointed and capped to just 264 people, this ship is a classy act.

John Newby Polar Specialist
Prices, Departures and Inclusions
Prices quoted below are per person based on 2 people sharing. Cabin availability changes all the time so please contact us for up-to-date details and information on specific cabin availability.

May 2020

28-May-2020

Full

Full

Full

Full

$

11,834

$

15,823

Full

$

21,780

Full

June 2020

4-Jun-2020

Full

Full

$

10,907

*

$

11,359

$

11,834

$

15,823

$

20,830

$

21,780

Full

27-Jun-2020

Full

Full

Full

$

11,359

$

11,834

$

15,823

$

20,830

$

21,780

$

26,595

July 2020

11-Jul-2020

Full

Full

$

10,907

*

$

11,359

$

11,834

$

15,823

$

20,830

$

21,780

Full

18-Jul-2020

Full

Full

$

10,907

*

$

11,359

$

11,834

Full

$

20,830

$

21,780

$

26,595

25-Jul-2020

Full

Full

$

10,907

*

$

11,359

$

11,834

$

15,823

$

20,830

$

22,288

$

26,595
* Note: Prices are per person. Paid in EUR (€) - figure above is based on today's exchange rate. Actual cost €9650
Includes
Includes roundtrip flight Paris/ Longyearbyen return

Open Bar for duration of voyage
24 hour room service
Pre and post voyage transfers
Voyage aboard the vessel as indicated in the itinerary
Accommodation & meals during the voyage on full board
All shore excursions and zodiac activities
Educational lectures by expert onboard polar guides
Access to an onboard doctor and basic medical services
Loan of rubber boots & waterproof parka jacket
Comprehensive pre-departure information
Port taxes & any entry fees to landing sites
Excludes
Safety and port taxes (EUR 500 per person)

Airport taxes (EUR 40 per person)
Flights to and from points of embarkation/disembarkation

Any additional pre/post land services, including meals
Transfers not specified in the itinerary
Optional non-complimentary adventure activities
Visa, passport and any vaccination expenses
Airport arrival or departure taxes
Personal Travel insurance
Items of a personal nature - laundry, beverages, etc
Customary staff gratuity at the end of the voyage
Additional onboard purchases (i.e. gift shop)
Questions about this Voyage?