Trip Summary and Itinerary Map
10 full days exploring - Franz Joseph Land (7) & Svalbard (1-2)
Rare chance to explore remote Franz Joseph Land
Starts & finishes in Longyearbyen, Svalbard
Optional kayaking (limited numbers, additional cost)
Complimentary parka jacket & rubber boot loan
Landmarks potentially visited on Arctic Archipelagos: Franz Josef Land & Svalbard
Operator's Itinerary
Day 1: Longyearbyen, Svalbard
Welcome to Longyearbyen, the Arctic adventure capital of the Norwegian territory of Svalbard and starting point of our expedition. After arriving via scheduled commercial flight, you are free to explore this small but fascinating settlement.
Be sure to see the excellent Svalbard Museum and enjoy the shops, cafes and restaurants in the town center. Your hotel for the night has been arranged by us and is included in the price of the voyage.
---
Day 2: Embarkation in Longyearbyen
In the afternoon we welcome you aboard the expedition ship; transfers from the hotel are included. Explore the ship and get comfortable in your home-away-from-home for the extraordinary adventure to come.
The long days of summer sunlight illuminate our surroundings as we slip our moorings and sail into a true wilderness where wildlife abounds. The scenery as we sail through Isfjorden on our first evening is spectacular and there is already the possibility of marine mammal encounters.
---
Day 3-4: Across the Barents Sea
From Isfjorden we proceed straight to Franz Josef Land across the Barents Sea. Presentations and workshops by our expert staff prepare us for what lies ahead. In these far northern latitudes, it is possible to encounter sea ice even in summer.
Along the way, we'll remain vigilant for sightings of ice-dependent marine mammals such as the elusive bowhead whale, various Arctic seal species, and the majestic polar bear.
---
Day 5-11: Exploration of Franz Josef Land
This is expedition cruising at its most authentic. As such, our route and exploration opportunities in Franz Josef Land are heavily dependent on weather and sea ice. Our experienced captain and expedition leader decide our best route and continually adjust plans as opportunities warrant in this wild and remote corner of the Arctic.
Between obligatory initial and final calls at the Russian polar station Nagurskoye in Cambridge Bay we are free to explore the many waterways and islands of this unique Arctic wilderness. The archipelago, part of the Russian Arctic National Park since 2012, is a nature sanctuary.
Polar bears and other quintessential High Arctic wildlife - such as walruses and some rare whale species - can be spotted anytime, anywhere in and around Franz Josef Land. Scree slopes and cliffs around the islands host enormous nesting colonies of seabirds such as guillemots, dovekies, and kittiwakes.
We'll take advantage of the 24-hour daylight to exploit every opportunity for wildlife viewing. Franz Josef Land is dominated by glaciation, which covers 85% of the archipelago. Immense tidewater glaciers and glittering icebergs provide a stunning backdrop to our voyage.
Franz Josef Land is also home to some interesting geological features, such as the mysterious stone spheres on Champ Island. Collectors of geographical extremes may take note that Cape Fligely on Rudolf Island is the northernmost point of land in the Eastern Hemisphere.
Franz Josef Land also offers visitors the opportunity to walk in the footsteps of famous polar explorers at well-preserved historical sites. The journals of explorers such as Julius von Payer, Benjamin Leigh Smith, Frederick George Jackson, and Fridtjof Nansen come alive at Cape Norway, Cape Flora, Eira Harbour, and Cape Tegetthoff.
Memorials, monuments, crosses and the remains of dwellings are testimony to incredible historical events that are further illuminated by our expert lecturers Tikhaya Bukhta is currently a Russian Arctic National Park ranger station occupying Soviet-era research buildings and was also a major base for polar expeditions. Nearby the fascinating columnar basalt cliffs of Rubini Rock are home to thousands of nesting seabirds.
---
Day 12-13: Along the coasts of Svalbard
Following our week of exploration in Franz Josef Land, we cross back through the bountiful waters of the Barents Sea and then along the coastal islands of the Svalbard Archipelago. From panoramic open decks, enjoy Arctic landscapes and wildlife sightings. Bountiful inshore and offshore waters are home to walrus and a wide variety of whales. The crossing also gives our expedition team the opportunity to offer a final presentation or two in the Oceanus Lounge. Weather and timing permit, we'll launch our Zodiacs to have a closer look at wildlife as we head back to Longyearbyen.
---
Day 14: Disembarkation in Longyearbyen, Svalbard
After breakfast we say farewell in the town of Longyearbyen, where we started our expedition. We provide a transfer to the airport, or to the town center if you plan to spend more time here. As you look back on your wonderful experience, you may already be looking forward to your next incredible adventure to the ice!
---
Additional Note:
The 4-Jul-2018 and 18-Aug-2018 departures are 15 days long and spend one more day exploring the coast of West Spitsbergen.
---
NOTE: This itinerary is for guidance only as each voyage will vary depending on ice and weather conditions, and opportunities to see wildlife. Flexibility is key and all part of the adventure of an expeditionary cruise.
About The Ship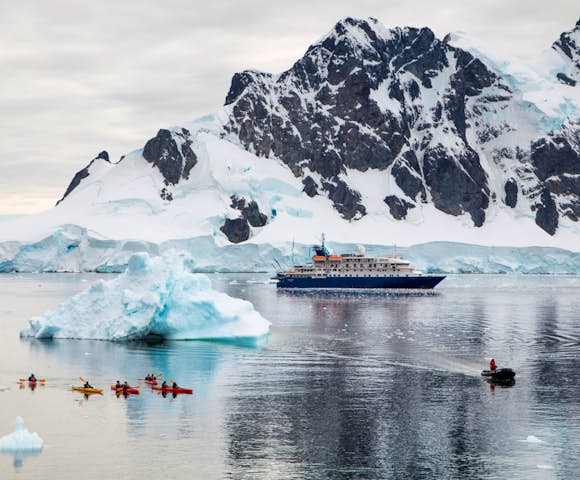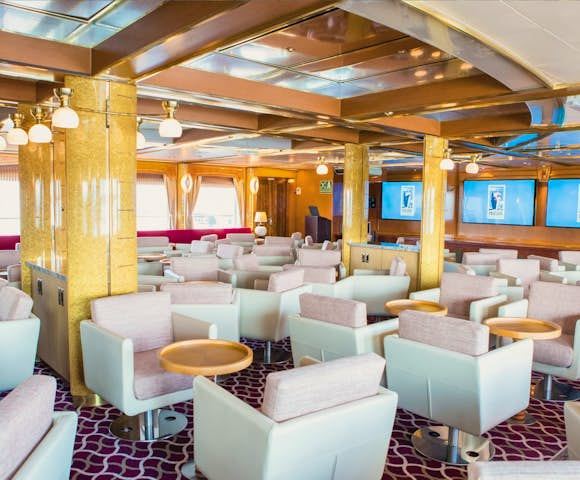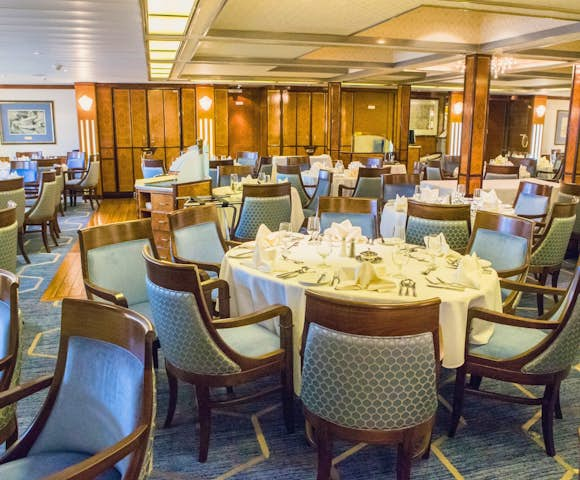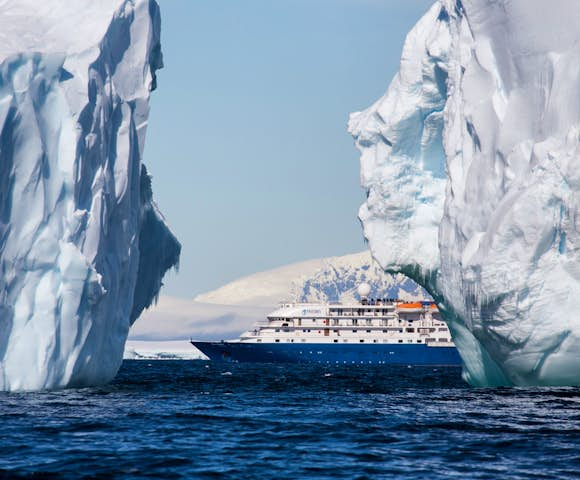 An elegant 4* vessel for 114 guests
Very spacious cabins, double the average
1D ice class rating
Optional kayaking available
Complimentary jacket & loan of rubber boots
Prices, Departures and Inclusions
Prices quoted below are per person based on 2 people sharing. Cabin availability changes all the time so please contact us for up-to-date details and information on specific cabin availability.

This trip can run as a group trip, with prices starting from $10,180 per person for a complete group. If you are looking to join a group or you are a solo traveller we will help to form likeminded groups of travellers. Please let us know your travel plans.
The trip can also run on a private basis to fit around your plans. Departures may be tailored and can be set up on a date of your choice. Please note that there is a higher price for smaller groups. Please enquire for further details.
Optional Adventure Activities

Kayaking ($655 per person) - basic abilities required
---
Single Supplement and Child Policy
For those travelling solo and want their own cabin, the single supplement is 1.7 to 2 times the cost of a single berth, depending on cabin category, please contact us for details. However, there is no single supplement for passengers willing to share a cabin.
Children 8 years old or over are welcome. Children 8-12 years old are only charged $150 per cruise night. Please contact us for details.
Includes
Voyage aboard the vessel as indicated in the itinerary
Accommodation and meals during the voyage on full board
All shore excursions and zodiac activities
1 pre-voyage hotel night
Welcome and Farewell cocktails
Transfers as indicated
Complimentary parka jacket
Digital voyage log
Educational lectures by expert onboard polar guides
Access to an onboard doctor and basic medical services
Loan of rubber boots for the voyage's duration
Comprehensive pre-departure information
Port taxes and any entry fees to landing sites
Excludes
Flights to and from points of embarkation/ disembarkation
Any additional pre/post land services, including meals
Transfers not specified in the itinerary
Soft drinks and alcoholic beverages other than those for special occasions
Optional adventure activities (e.g. kayaking)
Visa, passport and any vaccination expenses
Airport arrival or departure taxes
Personal travel insurance
Items of a personal nature - laundry, beverages, communication, etc
Customary staff gratuity at the end of the voyage
Additional onboard purchases (i.e. gift shop)
Questions about this Voyage?