Trip Summary and Itinerary Map
4 full days exploring Svalbard
1 day at Jan Mayen
3 days exploring Iceland
Sail on a luxurious, all-suite vessel

Fully inclusive departure
Kayaking available at no extra charge
Complimentary parka jacket
Operator's Itinerary
Day 1: Tromso, Norway
Tromso surprised visitors in the 1800s: they thought it very sophisticated and cultured for being so close to the North Pole, hence its nickname, the Paris of the North. It looks the way a polar town should: with ice-capped mountain ridges and jagged architecture that is an echo of the peaks. The midnight sun shines from May 21 to July 21, and it is said that the northern lights decorate the night skies over Tromso more than over any other city in Norway. Tromso is home to only 69,000 people, but it's very spread out - the city's total area, 2558 square km (987 square miles), is the most expansive in Norway. The downtown area is on a small, hilly island connected to the mainland by a slender bridge. The 13,000 students at the world's northernmost university are one reason the nightlife here is uncommonly busy.
---
Day 2: Cruise & Explore Bear Island (Svalbard)

Almost half way between Tromso and Svalbard is isolated Bear Island, considered the southernmost island of the Svalbard Archipelago. The unglaciated island is an impressive Nature Reserve of steep, high cliffs that are frequented by seabirds, specifically at the southern tip. Brunnich's guillemots, common guillemots, black guillemots, razorbills, little auks, northern fulmars, glaucous gulls, black-legged kittiwakes, and even Atlantic puffins and northern gannets nest along the cliffs south of Sorhamna. Because of the large numbers of birds and the isolated location, Bear Island has been recognized as an Important Bird Area. It was once a hotspot for whaling and walrus hunting, and at one stage even mining. Bear Island received its name because of a polar bear encountered by early explorer Willem Barentsz. Today polar bears rarely visit the island and its only settlement is a meteorological station manned all-year round on the north side.
---
Days 3 to 5: Svalbard's Southern Region

Svalbard's Southern Region and specifically Spitsbergen's west coast is less ice-clogged than the rest of Svalbard due to the moderating influence of the Gulf Stream. Several fjords cut into the western coast of Spitsbergen and have been used by trappers and hunters, as well as the different mining companies that tried to exploit the riches of the archipelago's largest island of Spitsbergen. Remains of huts and mines, as well as active commercial and scientific settlements can be found and visited. Depending on the time of the season, glaciers can be visited on foot or by sea. Northern places like Magdalenefjorden and Hornsund will reveal fascinating views of geological formations, craggy mountains, spectacular glaciers and a variety of seabirds and seals.
---
Days 6 to 8 - Svalbard's Northern Region:
There are several deep fjords and prominent glaciers in the northern reaches of Svalbard, as well as the northern hemisphere's widest glacier front. Ice conditions will dictate how much can be accessed in terms of cruising bird islets or approaching glaciers like Monaco Glacier and Seliger Glacier. The Northern Region is also known to have several walrus haul-outs and areas defined as 'Arctic Desert'. Walks and hikes ashore to have a closer look at flora and wildlife are a possibility in the spectacular Northern Region of Svalbard.

---
Day 9 - At Sea:
Days at sea are the perfect opportunity to relax, unwind and catch up with what you've been meaning to do. So whether that is whale watching from the Observatory Lounge, writing home to your loved ones or simply topping up your tan by the pool, these blue sea days are the perfect balance to busy days spent exploring shore side.
---
Day 10 - Jan Mayen Island:
Humpback and minke whales cavort and feed in the waters around the impressive volcanic island of Jan Mayen with its towering ebony peaks and broad black lava beaches. The primordial landscape is dominated to the north by the 7,500ft high (2,300m) Mt Beerenberg, an active volcano covered in glacial ice that last erupted in 1985. With permission from the Norwegian authorities, a landing is possible at this rarely visited outpost. Visitors may walk to the research and weather station, or beyond, for birds-eye views of the meteorological station and the long black sandy eastern shore of the island. Birds to be seen here may include Atlantic puffins, northern fulmars, and snow buntings.
---
Day 11 - At Sea:
Days at sea are the perfect opportunity to relax, unwind and catch up with what you've been meaning to do. So whether that is whale watching from the Observatory Lounge, writing home to your loved ones or simply topping up your tan by the pool, these blue sea days are the perfect balance to busy days spent exploring shore side.
---
Day 12 - Akureyri:
Akureyri, called the Capital of the North is the second largest urban area in Iceland, and a lively one at that. Akureyri is sheltered from the ocean winds and embraced by mountains on three sides. Late 19th-century wooden houses impart a sense of history, and the twin spires of a modern Lutheran church rising on a green hill near the waterfront, provide a focal point.

---
Day 13 - Vigur Island:
Vigur Island is a little more than a mile (1.6km) in length and about 450 yards (412m) wide. This green oasis punctuates the waters of the Isafjardardjup fjord east of the town of Isafjordur. The island is home to a single farming family and has some meticulously preserved historical landmarks including Iceland's only windmill, built in 1840 and used until 1917 for grinding imported wheat from Denmark; and a 200-year-old rowing boat, which is still in use to ferry sheep to the mainland. Summer is the best time to see large numbers of Atlantic puffins, Arctic terns and black guillemots. One of the export articles from this small island was eider down and one can see where the eider ducks nest and how the down is collected and cleaned.

---
Day 14 - Dynjandi Waterfall, Latrabjarg Cliffs & Reykjavik:
Iceland is well-known for its spectacular waterfalls. The iconic Dynjandi waterfall, located in the Westfjords region, is regarded as one of Iceland's most impressive and majestic waterfalls. At the top, the cascading water is roughly 100 feet wide and tumbles down about 330 feet into the fjord. Its name Dynjandi means, "the thundering one" and its vast size, enormous sound, and sheer force is overwhelming. It has also been nicknamed, "The Bridal Veil" because of the way the water sprays and spreads over the rocks.

On Iceland's north coast and close to the westernmost tip of the country are the impressive cliffs of Latrabjarg; Europe's largest bird cliff. Millions of individual seabirds make their home along the promontory safe from the range of scavenging foxes on the steep ledges. Atlantic puffins, northern gannets, razorbills and guillemots have each selected their preferred areas in and above the cliff in which to roost and nest. The Latrabjarg cliffs reach heights of up to 440m along a staggering 14km stretch of the coast.
Sprawling Reykjavik, the nation's nerve centre and government seat, is home to half of Iceland's population. On a bay overlooked by proud Mt. Esja (pronounced eh-shyuh), with its ever-changing hues, Reykjavik presents a colorful sight, its concrete houses painted in light colors and topped by vibrant red, blue, and green roofs. In contrast to the almost treeless countryside, Reykjavik has many tall, native birches, rowans, and willows, as well as imported aspen, pines, and spruces.

Reykjavik's name comes from the Icelandic words for smoke, reykur, and bay, vik. In AD 874, Norseman Ingolfur Arnarsson saw Iceland rising out of the misty sea and came ashore at a bay eerily shrouded with plumes of steam from nearby hot springs. Today most of the houses in Reykjavik are heated by near-boiling water from the hot springs. Natural heating avoids air pollution; there's no smoke around. You may notice, however, that the hot water brings a slight sulphur smell to the bathroom.

Prices are easily on a par with other major European cities. A practical option is to purchase a Reykjavik City Card at the Tourist Information Center or at the Reykjavik Youth Hostel. This card permits unlimited bus usage and admission to any of the city's seven pools, the Family Park and Zoo, and city museums. The cards are valid for one (ISK 3,300), two (ISK 4,400), or three days (ISK 4,900), and they pay for themselves after three or four uses a day. Even lacking the City Card, paying admission (ISK 500, or ISK 250 for seniors and people with disabilities) to one of the city art museums (Hafnarhus, Kjarvalsstaoir, or Asmundarsafn) gets you free same-day admission to the other two.
About The Ship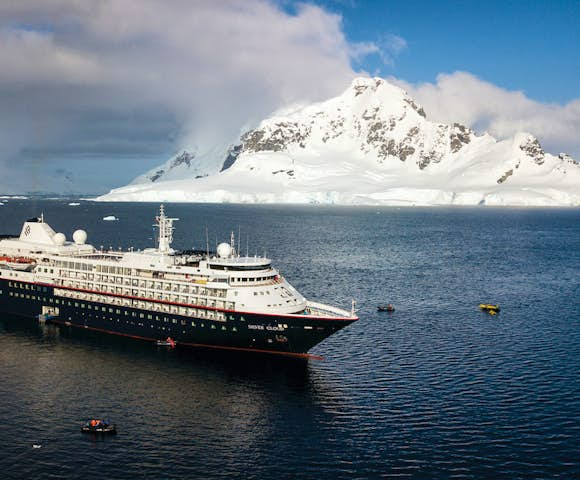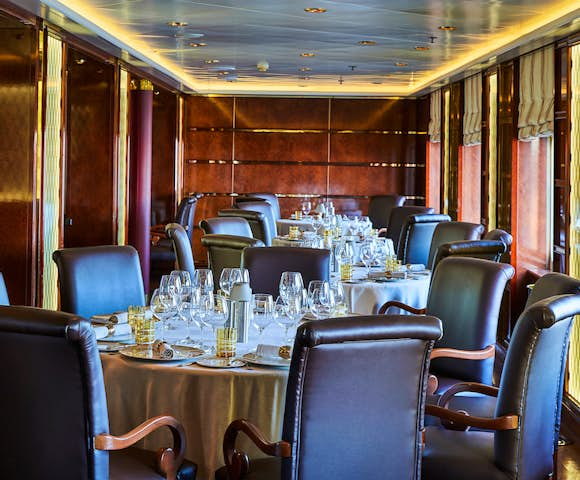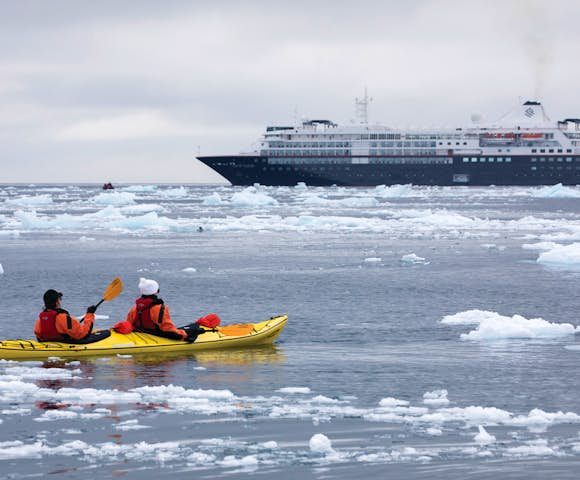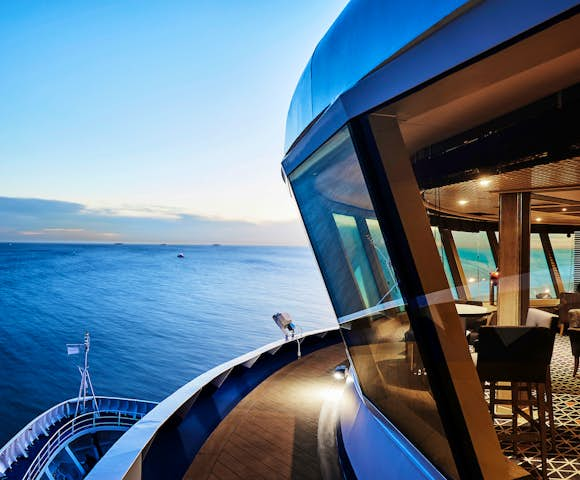 Fully refurbished in 2016 she has been redesigned for polar exploration in serious comfort
Some of the largest suites on any ship, most of which with private balconies
A staff to passenger ratio of very nearly 1:1
Despite her size she's fast, capable of cruising at 17 knots
Four restaurants on board including a Relais & Chateaux option
An incredible attention to detail
A fully dedicated expedition crew of 20+ experienced polar specialists
Prices, Departures and Inclusions
Prices quoted below are per person based on 2 people sharing. Cabin availability changes all the time so please contact us for up-to-date details and information on specific cabin availability.

Additional Notes
Optional Adventure Activities:

Kayaking included on a first come first served basis and booked on board.
Single Supplement And Child Policy
For those travelling solo and want their own cabin, the single supplement in a twin cabin is 2 times the cost of a single berth. There is no option to share cabins with other travellers.
There is no official minimum age to be on the ship, however you must be five to board a zodiac (effectively ruling out landings for younger children).

Includes
Economy Class roundtrip to and from points of embarkation/disembarkation (when booked as early booking)
Complimentary parka jacket

Voyage aboard the vessel as indicated in the itinerary
Accommodation during the voyage on full board basis
24 hour butler service
Open bar for duration of voyage
Unlimited free Wi-Fi
Onboard gratuities
Loan of rubber boats for the voyage's duration
All shore excursions and zodiac activities
Educational lectures by expert onboard polar guides
Access to an onboard doctor and basic medical services
Comprehensive pre-departure information
Port taxes and any entry fees to historic landing sites
Excludes
Flights to and from points of embarkation/disembarkation

Any additional services before and after your voyage
Transfers not specific to the itinerary
Travel insurance
Optional adventure activities
Any visa, passport and vaccination expenses
Airport arrival or departure taxes
Items of a personal nature: laundry, spa treatments, table reservations, etc
Additional onboard purchases (e.g. gifts)
Questions about this Voyage?