Trip Summary and Itinerary Map
3 full days exploring Svalbard and the far north
3 full days in East Greenland
July departure meaning 24 hour daylight, perfect for wildlife spotting
Travel on a true expedition ship with a 1B ice class rating
Kayaking (extra cost), hiking & snowshoeing
Experienced expedition crew onboard
Landmarks potentially visited on Svalbard & Greenland Ice Adventure
Operator's Itinerary
Day 1 – Embark in Longyearbyen:
Upon arriving to Longyearbyen, a short city tour will introduce you to the fascinating history and contemporary society in the Capital of Svalbard. In the afternoon, board the vessel where the crew and a welcome drink will be awaiting you.
The Expedition Leader will provide information about the voyage, the ship's daily routines and the various security and safety procedures. Before sailing, there will be a mandatory safety drill. The Captain then takes the ship out of Advent Fjord and the Arctic adventure commences.
---
Day 2 – Kongsfjorden, Ny Ålesund and Ny London:
After passing Prins Karls Forland overnight you will have arrived in the magnificent Kongsfjord. Visiting Svalbard in the early summer is both the challenge and gift of this special voyage. Winter ice will possibly block the inner waters of many fjords, but this will provide the best opportunities to observe the omnipresent – but still elusive – polar bear, hunting for seals in its prime habitat.
At this time of year the migrating birds have also just arrived. They are all eager to settle and feed to get the best start for the coming hectic summer months.
The first landing will be at Ny Ålesund, the northernmost town in the world although more of a settlement in size, consisting of a few scientific stations, a post office and a shop. You'll get to uncover it's interesting history taking a walk through the town.
---
Day 3 – Smeerenburg & Ytre Norskøya:
Entering North West Svalbard, which was declared a national park in 1973, the day could begin with a Zodiac cruise in Danskergattet, looking for seals in Virgohamna. Then crossing from Danskøya to Amsterdamøya to make a landing at Smeerenburg. This was a legendary whaling town in the 17th century with 200-plus men living – and quite often dying – here in the heyday of blubber production; it was once Svalbard's most important industry. If conditions allow we'll also attempt a landing on Ytre Norskøya, where whalers once kept watch for prey
Bellsund has some of the richest coal layers in Svalbard and Svea Mine, far into the fjord, was formerly one of the biggest communities on the island. But prices spiralled, and the coal mine is currently being dismantled.
You will stop at the fjord entrance and make landings at the Vårsol Bay. The biggest attraction here is the little auk cliff. Tundra is richly fertilized by hundreds of thousands of little auks, which the Svalbard reindeer love to graze.
Walk along the beach and spot remains from early industrial eras, then after lunch cross the fjord along the 4 km long island of Akseloya.
The next Zodiac landing will be at Calypsobyen in Recherche Fjord. Coal was extracted here in the early 1900s, but the enterprise never attained full production. Today, Calypsobyen gives visitors a glimpse of the era of Neo-Industrialism, when all opportunities for profit were attempted.
---
Day 4 – Polar Bear Country:
During the night, the ship will have maneuvered northwards towards the edge of the polar pack ice; the target for us is to reach the 'ice edge' and reach the kingdom of the polar bear. As pack ice retreats during summer, polar bears ride the ice floes north, to where their preferred prey, seals, can be found. Any bears unfortunate enough to miss the ice moving north are stranded on Svalbard all summer, and will have to sustain themselves on berries, eggs and whatever dead meat they can find; a hard life indeed.
During the day, lectures on Arctic ecology, culture and a variety of other subjects can be enjoyed on board whilst also looking out for wildlife. If we reach the pack ice and the sea is calm, a Zodiac cruise will be arranged. At the end of today, we start cruising across the Greenland Sea towards Jan Mayen.
---
Days 5 & 6 - Shore Landings on Jan Mayen:
Our experienced expedition staff will give a lecture during the morning and there is also a chance to watch a film about Arctic nature and join us out on deck to catch glimpses of migrating birds and possibly whales, as we approach the unique island of Jan Mayen.
This active volcanic island lies almost equidistant between Svalbard, Greenland and Iceland. It is located precisely on the Mid Atlantic Ridge; the reason for its volcanic existence. An enigmatic place, not only because of its isolation but also thanks to the almost perpetual clouds and fog hovering over it. Jan Mayen is part of the Kingdom of Norway, and the volcanic Mt. Beerenberg is one of Norway's 300 summits above 2,000 meters.
Only 18 people live here and they are responsible for running the meteorological station and the Norwegian Defense. We will attempt to land at the narrowest part of the island, from either south or north but this will depend on the prevailing wind.
---
Days 7 & 8 – Ittiqqortoormiit & the fjords of Scoresbysund:
As we approach Greenland, we will continue to scout the coast carefully, looking for wildlife along the pack ice. Arriving in Scoresbysund - site of some of the most unique and unspoiled nature in Northeast Greenland - we aim to make landings at Bear Island and Cape Brewster, and to visit Ittoqqortoormiit, the only settlement in the region. It is one of the most isolated towns in Greenland and has only 470 inhabitants; it is only accessible by helicopter and boat during a short window in midsummer.
The town is located at the mouth of the longest fjord in the world, Scoresbysund and we will explore this magnificent surrounding fjord system by kayaking, taking Zodiac cruises and making landings on shore as weather and ice conditions permit. surf. The island's volcanic origins are visible all over the place: cinder cones, lava flows and the Mount Fuji-like appearance of Beerenberg looming above everything. After a pleasant stroll on the narrow isthmus we return to the vessel to continue our voyage west.
---
Days 9 & 10 – Blosseville Coast:
The Blosseville coast is possibly the most dramatic coast outside of Antarctica. It is guarded by Greenland's highest mountains and steepest fjords and a belt of pack ice which could once deny access even to adventurous sailors for years. With recent warmer summers, meaning much less ice, ice-strengthened vessels such as ours are able to venture along the coast, on the lookout for stunning wildlife, abandoned Inuit settlements and otherworldly landscapes. On this, our final day of a remarkable voyage, we set course for the Icelandic capital of Reykjavík.
---
Day 11 – Disembark in Reykjavík:
Arrive in Reykjavík and disembark the ship, farewelling the crew and your fellow travellers. Enjoy the city before your flight home, or perhaps extend your stay for a few more days exploring locally.
---
NOTE: This itinerary is for guidance only. Each voyage will vary depending on ice and weather conditions, and opportunities to see wildlife. Flexibility is key and all part of the adventure of an expeditionary cruise.

About The Ship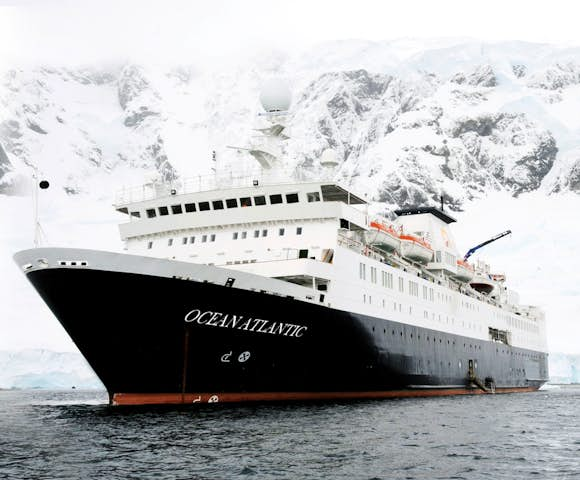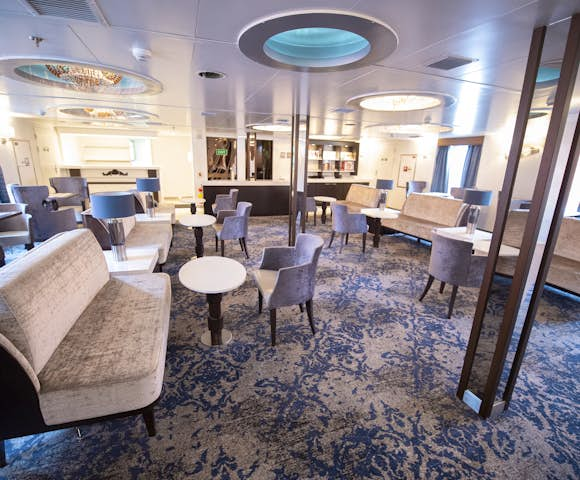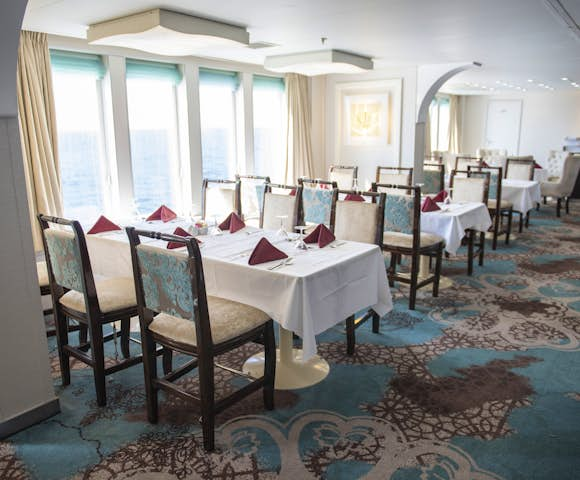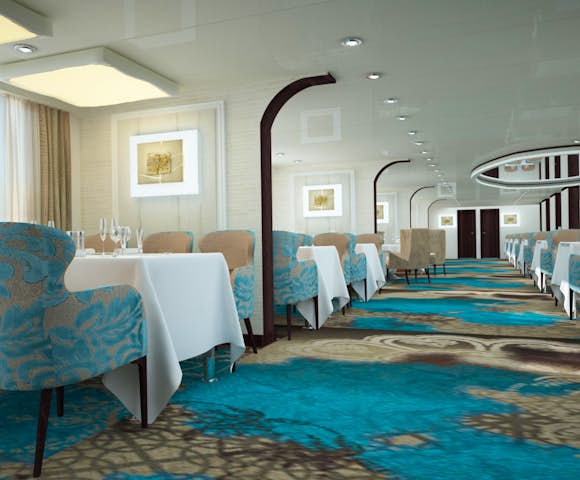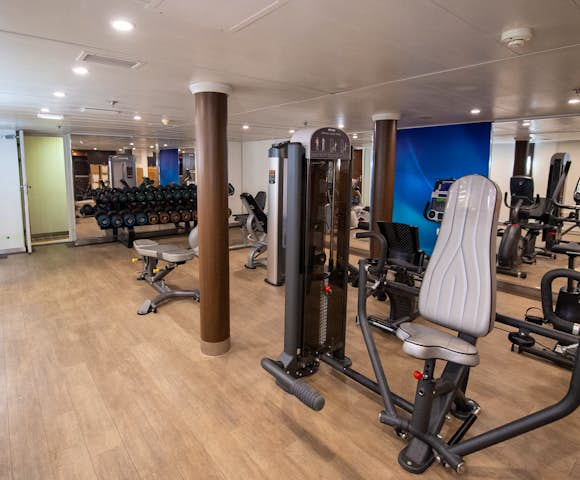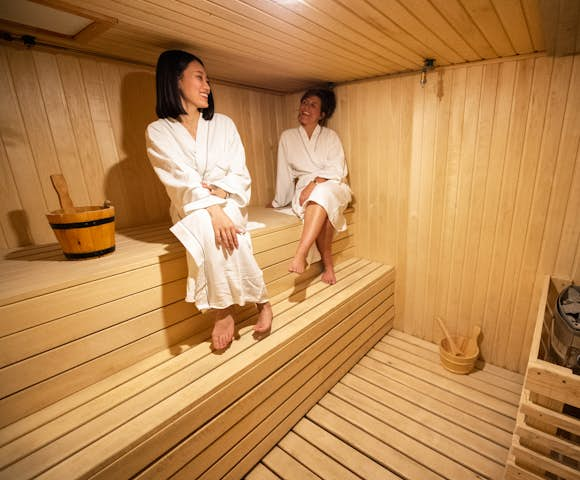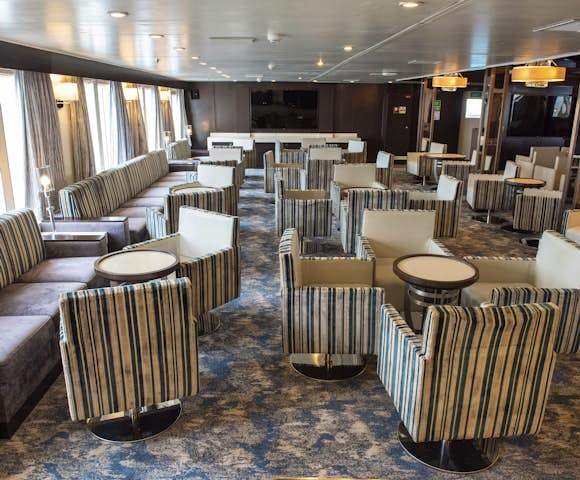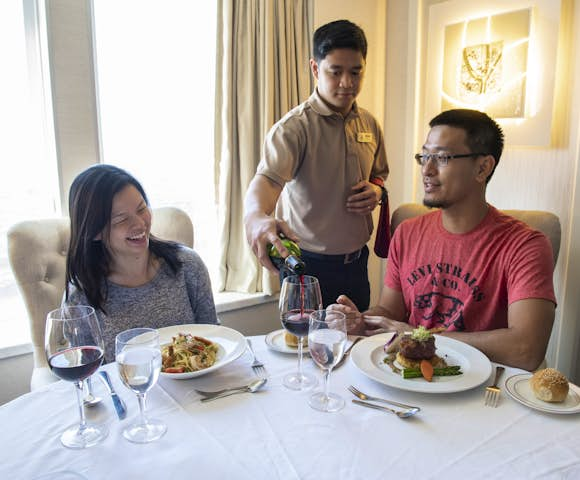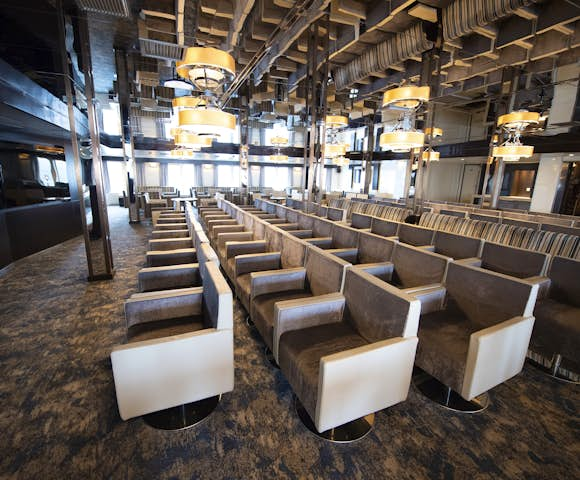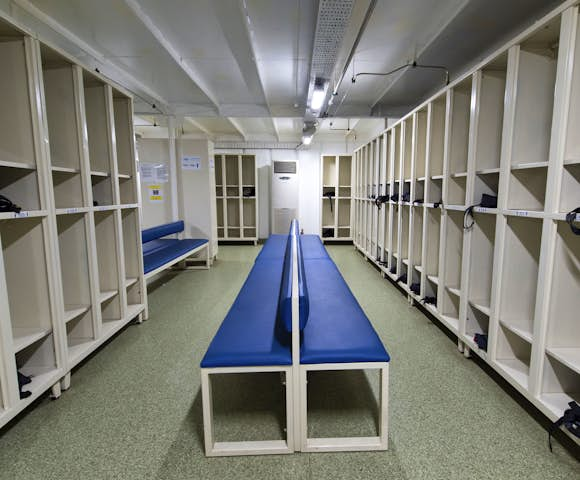 Choice of 8 cabins and suite categories
Dedicated single cabins
Multiple observation decks for spotting wildlife
Chef-prepared meals and dining room with unreserved seating
Fleet of 20 zodiacs
Zodiac cruising, hiking and snowshoeing all included
Polar library stocked with a large collection of polar books, and games
Gym, lecture theatre, and polar boutique
Prices, Departures and Inclusions
Prices quoted below are per person based on 2 people sharing. Cabin availability changes all the time so please contact us for up-to-date details and information on specific cabin availability.

Single Supplement And Child Policy
For those travelling solo and want their own cabin, the single supplement in a twin cabin is 1.7 times the cost of a single berth. However, there is no single supplement for passengers willing to share a cabin.
At date of embarkation, the minimum age restriction of 8 years and a minimum height and weight requirement of 64lbs or 29kg and 48" or 1.2m must be met.
Includes
All excursions and activities by zodiac
Voyage aboard the vessel as indicated in the itinerary
Accommodation during the voyage on full board basis
All shore excursions and zodiac activities
Educational lectures by expert onboard polar guides
Access to an onboard doctor and basic medical services
Loan of rubber boots for the voyage's duration
Comprehensive pre-departure information
Port taxes and any entry fees to historic landing sites
Excludes
Flights to and from points of embarkation/disembarkation
Any additional services before and after your voyage
Transfers not specific to the itinerary
Travel insurance
Optional adventure activities
Any visa, passport and vaccination expenses
Airport arrival or departure taxes Items of a personal nature: laundry, beverages, etc
Customary staff gratuity at the end of the voyage
Additional onboard purchases (i.e. gifts, drinks)
Questions about this Voyage?