Life before Swoop
My first job was in a travel agency. Shortly after the first season, I started leading groups in Argentina and Chile. Thanks to this experience, I earned a bachelor's degree in Tourism and Hotel Management. Shortly after this, I moved to Ushuaia and worked in tour logistics for a few years before becoming a professional tour guide in the Tierra Del Fuego National Park.
Guiding groups from several countries going to and arriving back from Antarctica was my first encounter with The White Continent. The stories, images and memories of the travellers I guided through the natural wonders of Patagonia engaged my curiosity more and more, and without realising, prepared me for the last polar frontiers.
In 2006, I was drawn into the sailing world, which led me to travel to South Africa and then to live aboard a 40ft sailing boat in different South American countries, the West Indies, and the US. Alternating my sailing life and tour guiding in Ushuaia, I started orienting people into the world of polar travel and achieved a lifelong dream, my first voyage to Antarctica.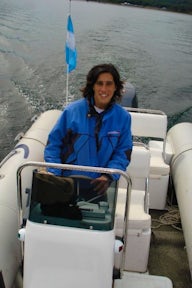 Escondido Lake, Ushuaia
My Polar experience
My Antarctic voyage started in February 2020 when I was fortunate enough to be aboard the Hondius and start a life-changing voyage to The White Continent.
Getting to experience the rough waters of the Drake Passage, cross the Antarctic Circle, and visit Antarctic bases – along with Ernest Shackelton's grave and Elephant island – was incredible. I will never forget the magical moment when a humpback whale emerged from the water and seemed to look straight at me.
Now I know that, in the polar regions, there are magical moments every day!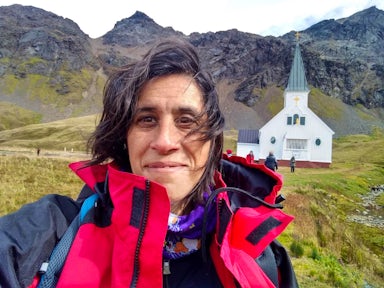 South Georgia Island
Day to day at Swoop
As part of Swoop's polar Customer Experience Team, my job is to make sure you have the perfect Arctic experience, and that every step of your journey goes according to plan. Polar experiences are unique and unforgettable.
I look forward to being part of the process of getting you prepared for your adventure.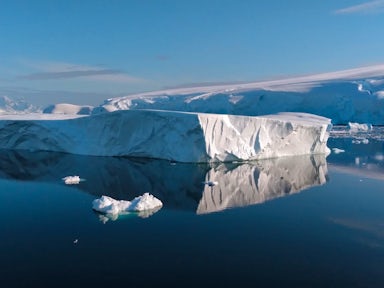 Big ice in the Lemaire Channel