Life before Swoop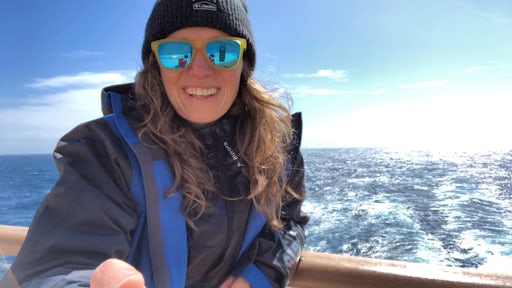 My curious spirit led me to study tourism in Buenos Aires and I've been working in the travel industry ever since. I started in a big travel agency, which allowed me to travel a lot. First, I got to know Argentina in-depth before discovering Uruguay, Brazil, Bolivia, Peru, and Mexico. After backpacking in Europe for two months, I ended up living in Spain for two years, which gave me the time to keep exploring.
After those years abroad, I returned to Patagonia where I still live. It is my special place in the world. Here I can explore nature; hiking in virgin forests, swimming in pristine waters, biking, sailing, paddling, white water rafting, riding horses, skiing and birdwatching – I am crazy about condors!
Every season offers a different way to appreciate nature. I also enjoy Patagonia's Atlantic coast, which I have visited many times for whale watching. It is where I fell in love with these amazing creatures, as well as other spectacular marine wildlife. The last time I travelled there with my little son, we lay down for hours by the beach simply existing with the whales right there, so close to us. Later that day, a bottlenose dolphin splashed my son's face. I will treasure these experiences for my whole life.
Day to day at Swoop
As part of Swoop's Customer Experience Team, I am dedicated to offering personalised service to our customers, taking care of every detail before a trip starts, and ensuring the best possible experience.
I truly believe the trip begins the moment you start thinking about where to go and continues even beyond coming back from your adventure. By immersing yourself in pristine environments, you will likely feel a deep connection that makes you reflect on the role we can all play in protecting the planet.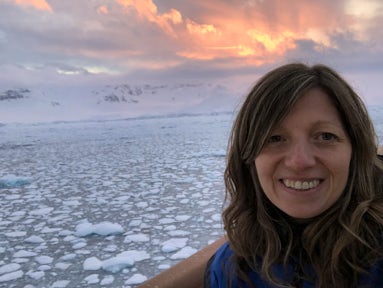 Why I love travelling
Travelling is the best way to experience life for me. I am passionate about exploring the world and visiting different places. Connecting with nature and its immensity makes me feel like a steward of our incredible planet, our home. I strongly believe that sustainability should be a way of living, taking care of Earth for a better life, and also keeping our environment healthy for future generations.
I love getting to know people and their culture and learning about history and art. Hearing life stories from international travellers helps me feel motivated to get to know people more deeply. I believe that travelling can help us better understand human nature. Truly observing and understanding people's experiences, feelings and relationships around the world can help us get closer to our essence as members of the human family.