Life before Swoop
I have always been a curious person and that is why I started studying and dedicating myself to environmental journalism. I have always had an affinity for nature, but above all for places with mountains.
Later on, I realised that I wanted to continue growing professionally in the world of people and communication and that's why I went into marketing, but I always kept in mind my love for the environment.
When I started to travel around Patagonia, I realised that I wanted to continue in this field and that's when I found Swoop! It gave me the opportunity to get back to my roots and do what I love.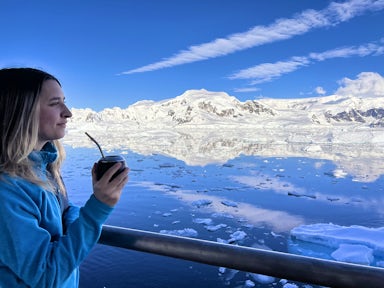 Why I love travelling
After leaving home, I knew in my mind that I would return to my hometown, but my parents had always insisted that I get to know my country first as it has some of the most beautiful places – and so I did! I was lucky enough to visit great places like Jujuy and Salta Mendoza, but also Argentinean and Chilean Patagonia.
I believe that travelling makes us really get to know ourselves. You meet different people and get to know new places and cultures, and you come to understand that there is always an adventure or something new to discover and explore!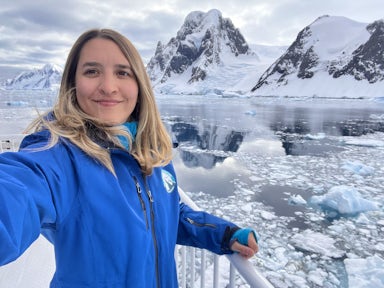 Day to day at Swoop
As part of Swoop's Polar Customer Experience Team, my job is to make sure you have the perfect Arctic experience, and that every step of your journey goes according to plan.
I look forward to accompanying you in this unique experience that I hope you will remember for the rest of your life!