Life before Swoop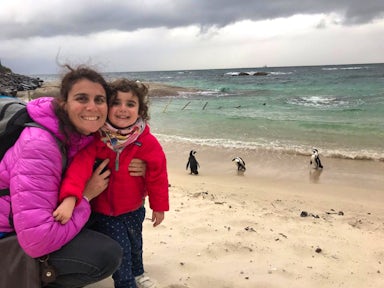 African penguins at Port Elizabeth, South-Africa
For as long as I can remember, my family and I have travelled and explored Patagonia. It was always a mix of wonder and excitement! Camping, hiking, kayaking, skiing and everything we could do to explore nature, we did. I believe that those family trips are the reason behind my passion for nature and wildlife. We used to live in a big city, but 20 years ago, we decided to move out to Patagonia, for this very reason.
I spent many years exploring the mountains and rivers and hidden gems of Bariloche and its surroundings while guiding horseback riding tours for travellers from all over the world. After that, I moved on to Llao Llao, one of the most luxurious hotels in Patagonia, where I worked in customer service.
A few years later, I began teaching - yes, I know, a huge pivot, right?! I taught in different places and to different age groups, but for the most part, I was a primary school English teacher. This was one of the biggest learning experiences for me; I learned to be extra patient, multitask, and focus on people's needs above all.
Why I love travelling
I believe that travelling is a way of investing in ourselves. You get to meet new people, taste different flavours, explore, and learn from different cultures. It makes you see the world from a different perspective, and in the end, you figure out that our incredible world is like a book, the more you travel, the more pages you want to read!
I am always ready with my backpack and passport for a new adventure...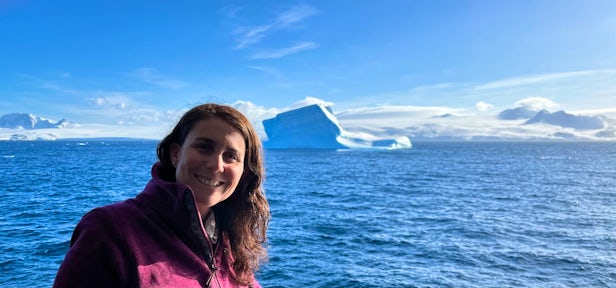 Day to day at Swoop
From my home in Bariloche, Argentina, I work as part of the Customer Experience Team. My mission is to make sure every traveller can experience this magical region on their own terms. I focus on the details and support customers in any way necessary, making their experience unforgettable!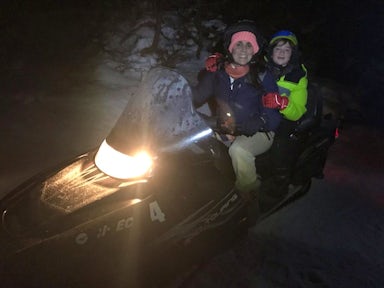 Snowmobiling in Bariloche