Trip Summary and Itinerary Map
5 days in Greenland, 1 day on Baffin Island, 7 days in the Northwest Passage
Complimentary expedition jacket and loan of boots makes packing easy
Full expedition team with experts in a range of academic fields
All-inclusive of house drinks
Optional kayaking (extra cost)
Charter flight from Cambridge Bay to Edmonton included
Final night in Edmonton included
Operator's Itinerary
Day 1: Embarkation from Reykjavík, Iceland
Meet in the world's northernmost capital city, Reykjavik, ready for embarkation on the ship.
You may want to plan your arrival to accommodate time beforehand exploring the city and it's surroundings, like the geysers, mountains, glaciers and geothermal baths.
---
Days 2 & 3: The Denmark Strait
Sail across the Denmark Strait, a crossing used by Vikings to migrate from Iceland to South Greenland some 1,000 years ago. The days on the crossing provide a good opportunity to prepare for the upcoming adventure: enjoy lectures by the Expedition Team and time in the Science Centre, as well as getting to know your fellow explorers and relaxing in the sauna and hot tubs.
---
Day 4: Prince Christian Sound Region
Prince Christian Sound separates Greenland from Sammisoq and the Cape Farewell Archipelago. If the conditions allow, you will travel through this narrow channel and enjoy the spectacular scenery. The sound itself is around 100 km long and very narrow, only 500 metres wide at points. If the channel is blocked with ice, you will instead navigate around Nunap Isua (Cape Farewell).
---
Day 5: Full day at Kvanefjord
Spend the day exploring the amazing Kvanefjord, a 48 km long fjord on the west coast of Greenland.
---
Day 6: Full day in Nuuk
The capital of Greenland is the political and social center of the nation, and the oldest town in Greenland, founded by the Danish-Norwegian missionary Hans Egede in 1728. The city's location is lovely, set at the mouth of one of the largest and most spectacular fjord systems in the world.
During your day here you will visit the National Museum of Greenland, host to exhibitions covering Greenland's history during the past 4,500 years – from the first Arctic Stone Age cultures to the Norse settlements, the arrival of the Thule culture and the gradual transition to modern-day Greenland.
---
Day 7: Half day in Sisimiut
Sisimiut is situated 40 km north of the Arctic Circle and is a modern settlement that maintains ancient traditions. You'll spend half a day exploring the colorful town, where you can hike in the hills, shop for local handicrafts, and visit the local museum to learn about the city's history. You will also get to experience a traditional kayaking demonstration, witnessing the Greenlander kayak roll first hand.

---
Day 8: Full day in Ilulissat
Ilulissat is set in the stunning scenery of the Ilulissat Icefjord, a UNESCO World Heritage Site. Just outside the town, at the mouth of the fjord, you can often see enormous icebergs that have run aground. They originate from the Jakobshavn Glacier, one of the most productive glaciers in the Northern Hemisphere. The icebergs make their way down the 20 km fjord before entering Disko Bay.
You'll get a closer look at these beautiful frozen giants on a walk to the Ilulissat ice fjord, about two hours in duration.
---
Day 9: Crossing the Davis Strait
Davis Strait is named after the English explorer John Davis, who led expeditions here searching for a route through the Northwest Passage between 1585 and 1587. Davis was the first to draw attention to seal hunting and whaling possibilities in the area, and to show that the Newfoundland cod fisheries extended this far north.
---
Day 10: East Coast of Baffin Island
Reach the Sam Ford Fjord, set on the east coast of Baffin Island. The fjord is known for its glaciers and granite cliffs rising steeply from the shores to heights up to 1,500 metres above sea level.
---
Days 11 to 17: Heart of the Northwest Passage
The journey continues to unfold as you enter the heart of the Northwest Passage.
Since the late 15th century, the search for this fabled seaway through the Canadian Arctic was a holy grail for hardy adventurers. There are records of almost 40 expeditions that sailed these waters. The first recorded attempt is the voyage of John Cabot in 1497 while the first successful passage was completed by Norwegian explorer Roald Amundsen in 1906.
Ice conditions vary from year to year, which makes the voyage one of a kind. Subject to favorable conditions, the hope is to visit some of the following places:
Pond Inlet, called 'Mittimatalik' in Inuktitut, is a traditional Inuit community surrounded by mountains, glaciers, fjords, ice caves, geological hoodoos and drifting icebergs.
Dundas Harbour is an abandoned settlement where you will be able to explore the ruins of the old Royal Canadian Mounted Police camp, an impressive Thule site, and several archaeological sites.
Radstock Bay is dominated by the striking outcropping of Caswell Tower, which you can take on a challenging hike of to enjoy great views at the summit. The shoreline is also ideal for walks to a pre-historic Inuit dwelling site.
Beechey Island is known for the ill-fated Franklin expedition. Two ships sailed into the passage in 1845, but neither were ever seen again. It is known that the Franklin Expedition over-wintered on Beechey Island in 1845-1846.
Fort Ross is a trading post established in 1937. There are two small huts ashore that are maintained by the Canadian Coast Guard.
Gjøa Haven honours the Norwegian explorer Roald Amundsen, who wintered here during his expedition from 1903 to 1906. He was in contact with the local Netsilik Inuit people and learned a lot from them about survival and travel in polar regions.
Between each landing, you'll be sailing in amazing straits with unique nature and hopefully enough ice to present many wonderful wildlife sightings.
---
Day 18: Disembark at Cambridge Bay
In the Inuinnaqtun language, Cambridge Bay is called 'Iqaluktuuttiaq' which translates to a 'good fishing place', in recognition of the giant char that is caught nearby. Local wildlife is also abundant: seals, geese, muskoxen and caribou.
The expedition will end here so after saying goodbye to the crew and disembarking the ship, you will be transferred to the airport for your flight to Edmonton.
---
Day 19: Explore Edmonton, Canada
Enjoy the city of Edmonton before your flight home, or perhaps extend your stay for a few more days exploring locally.
---
NOTE: This itinerary is for guidance only. Each voyage will vary depending on ice and weather conditions, and opportunities to see wildlife. Flexibility is key and all part of the adventure of an expeditionary cruise.
About The Ship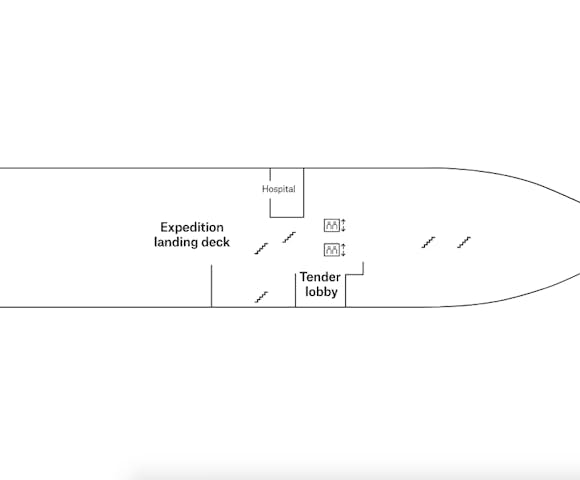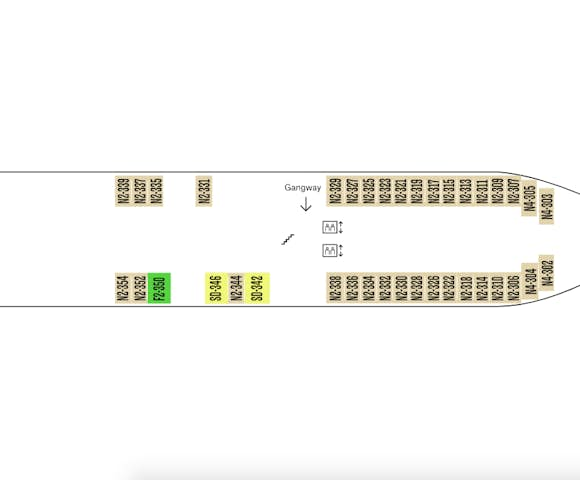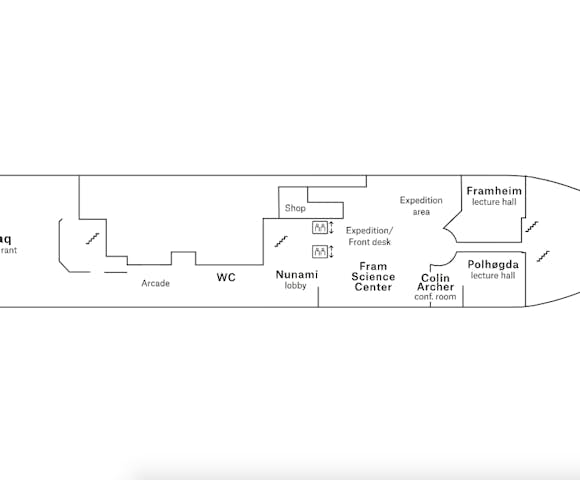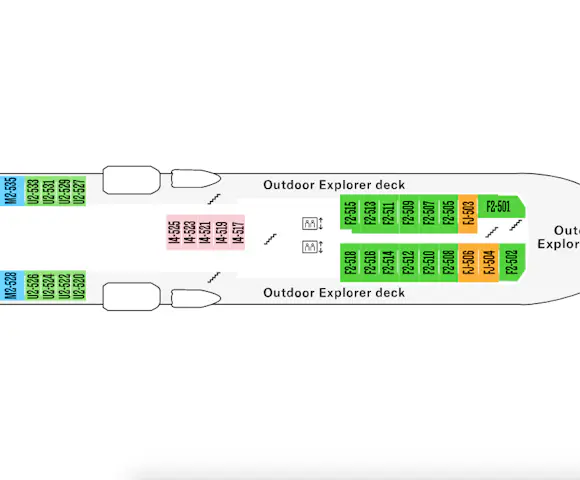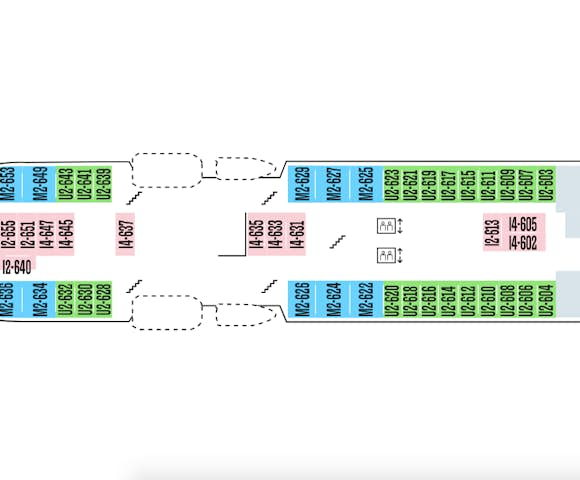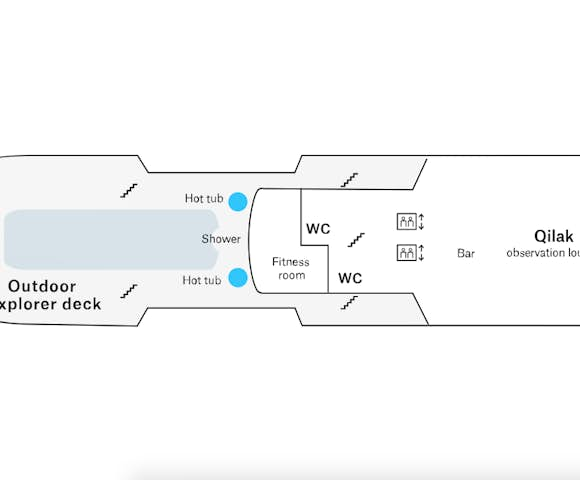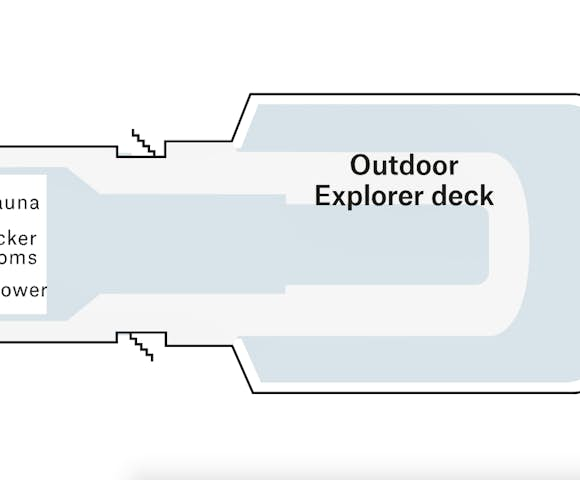 Purpose built

expedition ship

and

fully refurbished

for the 2020 season

Go anywhere capability with

an ice-strengthened hull



Carefully

designed to immerse guests

in the destination with science centres, lecture theatres and a host of expert guides

A huge

range of cabins

gives a choice to everyone

A large restaurant, sauna, gym and spa makes an expedition feel like a

holiday

too

Huge amounts of interior and exterior

observation space

Zero single use plastic

onboard – every effort is made to make trips as green as possible
Prices, Departures and Inclusions
Prices quoted below are per person based on 2 people sharing. Cabin availability changes all the time so please contact us for up-to-date details and information on specific cabin availability.

This trip can run as a group trip, with prices starting from $13,310 per person for a complete group. If you are looking to join a group or you are a solo traveller we will help to form likeminded groups of travellers. Please let us know your travel plans.
The trip can also run on a private basis to fit around your plans. Departures may be tailored and can be set up on a date of your choice. Please note that there is a higher price for smaller groups. Please enquire for further details.
Single Supplement And Child Policy
For those travelling solo and want their own cabin, the single supplement for a private cabin varies from cabin to cabin. There are no dedicated single cabins and as a general rule the full price for two people is applied less the value of the charter flight.
Children are welcome on this voyage, however it is an expedition and smaller children may not be able to take part in some activities. This is always at the discretion of the onboard expedition team. As a general guide we would not recommend a voyage like this for children under 12.
Includes
Flight from Cambridge Bay to Edmonton
Transfer from ship to airport in Cambridge Bay and airport to hotel in Edmonton
One night post-voyage hotel stay in Edmonton
All excursions and activities by Zodiac
Voyage aboard the vessel as indicated in the itinerary
Accommodation during the voyage on full board basis
All shore excursions and zodiac activities
Educational lectures by expert onboard polar guides
Access to an onboard doctor and basic medical services
Complimentary expedition jacket
Loan of rubber boots and trekking poles for the voyage's duration
Basic Wi-Fi onboard
Comprehensive pre-departure information
Port taxes and any entry fees to historic landing sites
Excludes
International flights to Reykjavik and from Edmonton
Any additional services before and after your voyage
Optional shore excursions and adventure activities
Meals in the a la carte restaurant
Transfers not specific to the itinerary
Travel insurance
Any visa, passport and vaccination expenses
Airport arrival or departure taxes
Items of a personal nature: laundry, beverages, etc
Customary staff gratuity at the end of the voyage
Additional onboard purchases (i.e. gifts, drinks)
Questions about this Voyage?