Wilderness Explorer: Greenland, Labrador & Newfoundland - 15 - $7,995
Trip Summary and Itinerary Map
12 full days exploring - Greenland (2), Labrador (9) & Newfoundland (1)
September departure only
Charter flight Toronto/ Kangerlussuaq, finishes in St. John's, Newfoundland
Travelling aboard a comfortable 199 passenger expeditionary ship
Optional mountain biking, kayaking & snorkelling (additional cost)
Complimentary Wellington boot loan
Landmarks visited on Wilderness Explorer: Greenland, Labrador & Newfoundland
Day 1: Kangerlussuaq, Greenland
Our flight from Toronto will land at the former US air base of Kangerlussuaq. From there, we follow the longest road in Greenland - at twenty kilometres! (12 miles) - to our disembarkation point, where Zodiacs await to take us to the vessel. From there, 168km (104 miles) of superb scenery await us as we sail spectacular Sondre Stromfjord, one of the longest fjords in the world.
---
Day 2: Qeqqata Kommunia
There are a number of charming fishing villages along the west coast of Greenland. Depending on timing and sea conditions, we way-call in at one of these communities to experience small town Greenlandic life, or explore the stunning fjords that line the coast. This is a day in the true spirit of expedition travel and we will avail ourselves of any and all opportunities that present themselves.
---
Day 3: Nuuk
Welcome to Nuuk, the capital of Greenland and the one of the world's northernmost capital cities! Nuuk, meaning 'the headland' is situated at the mouth of a gigantic fjord system. Established as Greenland's first town in 1728, Nuuk remains the bustling centre of the country today. The town is home to the University of Greenland, a cathedral dating back to 1849, and Greenland's National Museum. We'll have a guided orientation of this bustling metropolis and an opportunity to visit the National Museum—where the Qilakitsoq mummies are housed—before free time to explore on your own.
---
Day 4: At Sea – Davis Strait
Our presentation series takes centre stage as we head across Davis Strait towards landfall in Canada. Time spent on deck can be rewarding as well: keep your eyes peeled for minke and humpback whales (and other marine mammals), as well as the seabirds that are sure to accompany our passage.
---
Day 5: Kangiqsualujjuaq (George River)
Twenty-five kilometers (fifteen miles) upstream from Ungava Bay, in the shelter of a commanding granite rock outcrop we find the community of Kangiqsualujjuaq. The ebb and flow of the tremendous tides define the summer lives of the people and wildlife of this area. Arctic flora thrives in the protected valley. The traditional calving grounds of the critically declining George River caribou herd are nearby. After our community welcome, we will have the freedom to explore, meet with locals and strike out of town for a hike on the tundra.
---
Days 6-8: Torngat Mountains National Park
The Torngat Mountains have been home to Inuit and their predecessors for millennia, with archaeological evidence reaching back almost 7,000 years. The fjords here reach deep into the heart of the mountains, bounded by cliffs peaking at 1700m (5577ft) - the highest point of land in Labrador. The rugged, spectacular beauty of the Torngat Mountains underscores their role as the spiritual homeland of Nunatsiavut. Polar bears, caribou, falcons, and eagles are among the species hardy enough to make their homes here. We'll spend our time here getting out on the land for hikes, searching for wildlife, visiting archaeological sites, and Zodiac cruising through some of Canada's most dramatic landscapes.
---
Day 9: Hebron
In a highly controversial move, the former Moravian Mission station dating from the 1830s was abandoned in 1959 with the departure of the Moravians, forcing the relocation of the Inuit who resided there. In 2005, Newfoundland and Labrador Premier Danny Williams apologized to people affected by the relocations, and in August of 2009, the provincial government unveiled a monument at the site. Today, some of the buildings at Hebron are being repurposed as a cultural interpretation centre. They form a lonely monument to the cultural past of the area, with hopes for the future of Nunatsiavut.
---
Day 10: Nain
Today we explore the vibrant Inuit community of Nain. The administrative capital of Nunatsiavut, Nain is the most northerly community in Labrador. We'll visit the beautiful Moravian Church, the Nunatsiavut Building with its Labradorite stone and the Illusuak Cultural Centre. Local leaders will share the fascinating history of the township, and we will have a chance to visit with the community.
---
Day 11-12: Labrador Coast
The lower Labrador coast boasts five of Labrador's ten provincial eco-regions, including coastal barrens, high subarctic tundra, high boreal forest, mid-boreal forest, and string bog. The Mealy Mountain range in this area reaches heights of more than 1000m (3280ft). A significant portion of the mountain range and surrounding area has been designated a National Park Reserve, a move which followed lobbying for the preservation of the area since the early 1970s. We plan to visit the Wonderstands, a stunning fifty-six-kilometere stretch of beach, referenced in Viking sagas.
---
Day 13: L'Anse aux Meadows
A UNESCO World Heritage Site and National Historic site, L'Anse aux Meadows is the only authenticated Norse settlement in North America. The archaeological remains found here in 1960 date to approximately 1000AD. Amazingly, the location of the ruins was first established by a close reading of the Viking sagas. Today, a superb interpretive centre and reconstructions of the several Norse-style sod buildings make L'Anse aux Meadows a must-see for any visitor to Newfoundland.
---
Day 14: Terra Nova National Park
Today we call in at Newfoundland and Labrador's first national park, Terra Nova, located in beautiful Bonavista Bay. Our approach course will wind through the scenic small islands that dot the route. Once ashore, we have a variety of hiking opportunities in the park, where we hope to observe some of the black bears, osprey, and moose that call the park home.
---
Day 15: St John's NL
Sailing into the port of St. John's has to be experienced to be believed; Signal Hill keeps watch over the world-famous Narrows and the charming houses of The Battery will have cameras whirring! The bustling city of St. John's with its colourful houses and steep streets makes a spectacular backdrop to the legendary harbour where we will bring our journey to a close.
---
NOTE: This itinerary is for guidance only, as each voyage will vary depending on ice and weather conditions, and opportunities to see wildlife. Flexibility is key and all part of the adventure of an expeditionary cruise.

A middle-sized 4* ship suitable for up to 189 guests
Well-appointed, offering comfort & stability
Recently refurbished in 2015
1B ice class rating
Loan of rubber boots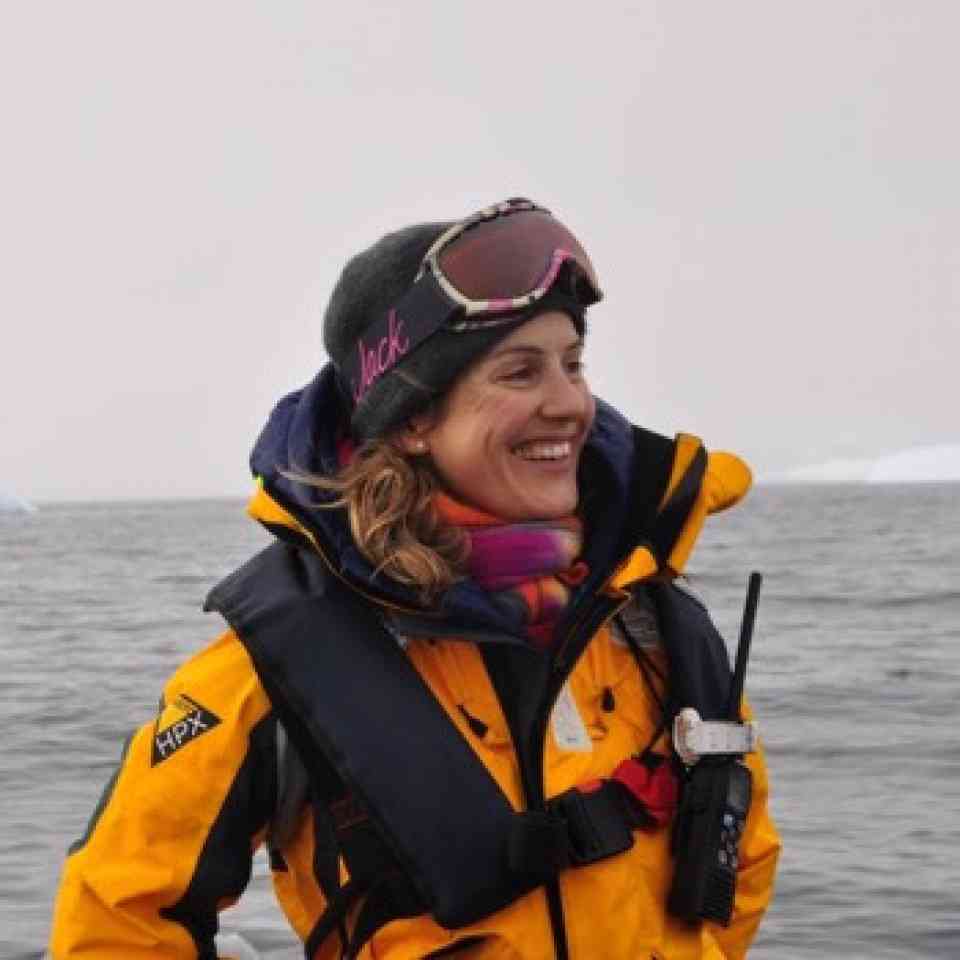 Originally built for 450 people and now capped at just 199, we like this ship for her spaciousness.

Loli Figueroa Polar Specialist
Prices, Departures and Inclusions
Prices quoted below are per person based on 2 people sharing. Cabin availability changes all the time so please contact us for up-to-date details and information on specific cabin availability.

September 2019

18-Sep-2019

Full

$

8,795

Full

$

11,395

$

12,695

$

13,995

$

15,295

Full

Full

September 2020

23-Sep-2020

$

7,995

*

$

9,395

$

10,695

$

11,995

$

13,295

$

14,595

$

15,895

$

17,195

$

18,495
* Note: Prices are per person. Paid in USD ($) - figure above is based on today's exchange rate. Actual cost $7995
Discovery Fund Fee
The Discovery Fee is a mandatory contribution of $250 per person that is used to support local projects in the areas you will be travelling through, helping to ensure the longevity and success of educational, environmental and cultural initiatives in the regions we visit.
It is not included in the 2018 prices.
---
Charter Flights
2019: USD 1,245 per person
2020: USD 1,295 per person

---
Optional Adventure Activities

Mountain Biking: typically only during community visits and not on expedition stops, due to polar bears. $40 CDN per rental paid onboard.
From 2019: kayaking and snorkelling will be additional optional adventure activities.
---
Single Supplement & Child Policy
For those travelling solo there are dedicated Single cabins available. The single supplement for your own Twin cabin is 1.7 times the cost of a single berth.
Child Policy: Young travellers are very much welcome with no minimum age requirement. Children under 2 years old travel for free, ages 3 & 4 only cover the charter flight cost and ages 5 - 30 receive a 30% discount off the cost of the berth.
---
Includes
Voyage aboard the vessel as indicated in the itinerary
Accommodation during the voyage on full board basis
All shore excursions and zodiac activities
Educational lectures by expert onboard guides
Access to an onboard doctor and basic medical services
Loan of rubber boots for the voyage's duration
Comprehensive pre-departure information
Port taxes and any entry fees to historic landing sites
Excludes
Voyage aboard the vessel as indicated in the itinerary
Accommodation during the voyage on full board basis
All shore excursions and zodiac activities
Educational lectures by expert onboard polar guides
Access to an onboard doctor and basic medical services
Loan of rubber boots for the voyage's duration
Comprehensive pre-departure information
Port taxes and any entry fees to historic landing sites
Questions about this Voyage?