West Greenland Explorer - 10 - $4,395
Trip Summary and Itinerary Map
6 full days exploring West Greenland
One of very few cruises to focus on just this area
Convenient charter flights Reykjavik/ Kangerlussuaq return
Travelling aboard a recently refurbished 134 guest ship
Kayaking (additional cost) & Hiking
Complimentary parka jacket + 2 Reykjavik hotel nights
Day 1: Arrive in Reykjavik, Iceland
Your journey begins in Reykjavik, where you can explore the Icelandic capital on your own before spending the night at your included hotel.
---
Day 2: Fly to Kangerlussuaq, Greenland and Embark
After breakfast, board your charter flight to Kangerlussuaq. You'll have some time to wander this small seaside town, situated in one of Greenland's longest fjords, before being transferred by Zodiac from shore to ship.
---
Day 3: Itilleq
Today, you'll visit a typical Greenlandic village, the picturesque Itilleq. Delightfully situated in a hollow (which is the meaning of "Itilleq" in Greenlandic), it's surrounded by sea, mountains and fjords, on an island with no freshwater source.
The small fishing and hunting community will welcome us and show us their way of life. Nearby, Itilleq Fjord is the perfect place to explore, as the colorful tundra bursting with wildflowers offers a vibrant contrast to the stark, soaring cliffs.
---
Day 4: Illulissat
Adventure awaits you in Ilulissat (meaning "iceberg" in Greenlandic), a gateway to another world. Just south of this town is the beautiful Ilulissat Icefjord, a UNESCO World Heritage Site and home of one of the most actively calving glaciers in the world, Sermeq Kujalleq.
We'll cruise in a Zodiac at the mouth of the fjord, and if you're lucky, you may witness the spectacle of calving ice. These young bergs float down the fjord to enter Baffin Bay and, years later, end up farther south, off the coast of Newfoundland. The town itself, founded in 1741, is so traditional that sled dogs outnumber the people and still have the right of way. Hiking trails offer stunning vistas of the bergs as they approach the bay.
---
Day 5: Eqip Sermia
Sailing toward the glacier Eqip Sermia rewards with breathtaking views one of the most photographed places in Greenland. We hope to Zodiac cruise from a safe distance, tracing the spectacular jagged, gleaming-blue glacier front. We may also stop nearby for a shore landing.
---
Day 6: Uummannaq and Qilaqitsoq
Have your camera ready and be out on deck as the ship approaches Uummannaq (which means "heart- like"), named for the heart-shaped mountain that towers over the town. It's a breathtaking vista you won't want to miss. Founded as a Danish colony in 1758 on the mainland, the settlement was moved five years later to this nearby island, where seal hunting was more plentiful.
Marvel at the traditional colorful houses perched atop the rugged terrain as you wander through the town. Nearby Qilaqitsoq (also known as Qilakitsoq) is the where the remains of eight fully dressed mummies were discovered in 1972 under a rock outcrop by two brothers out hunting for grouse. The ruins of several buildings can be found not far from the graves. The world-famous mummies, which date back to 1475 AD, can now be viewed at the Greenland National Museum in Nuuk.
---
Day 7: Qeqertarsuaq (Disko Island)
The town of Qeqertarsuaq (also the name of the island it's on) is one of Greenland's oldest, founded in 1773 as a whaling station. Today, although whaling still occurs, sealing and fishing are more predominant. Particularly rich with marine life, the waters around the island play host to humpback, fin, and minke whales.
Coupled with the abundance of icebergs the area boasts, whale watching here is especially awe inspiring. Just as mesmerizing is the varied volcanic landscape, a combination of lush hilltops, red-tinged basalt mountains, hot springs and incredible rock figures.
---
Day 8: Sisimiut
Today, you'll have time to explore the 18th-century colonial buildings of Sisimiut and also watch a demonstration of traditional kayaking. Be sure to wander the historic area, where you can pass under the large arch formed by a pair of bowhead whale bones. There will also be an opportunity to hike amongst the soaring mountains that surround the town.
---
Day 9: Disembarkation in Kangerlussuaq
After bidding goodbye to your Expedition Team, you'll take a direct charter flight back to Reykjavik, Iceland, where we will transfer you to your included hotel.
---
Day 10: Depart Reykjavik, Iceland
You can make your way home at your leisure or spend some more time exploring Reykjavik.
---
NOTE: This itinerary is for guidance only as each voyage will vary depending on ice and weather conditions, and opportunities to see wildlife. Flexibility is key and all part of the adventure of an expeditionary cruise.
A 4* vessel suitable for up to 128 guests
A spacious ship with extensive public areas
High 1A ice class
Rounded stern & stabilisers means superior stability
Optional kayaking available
Complimentary jacket & loan of rubber boots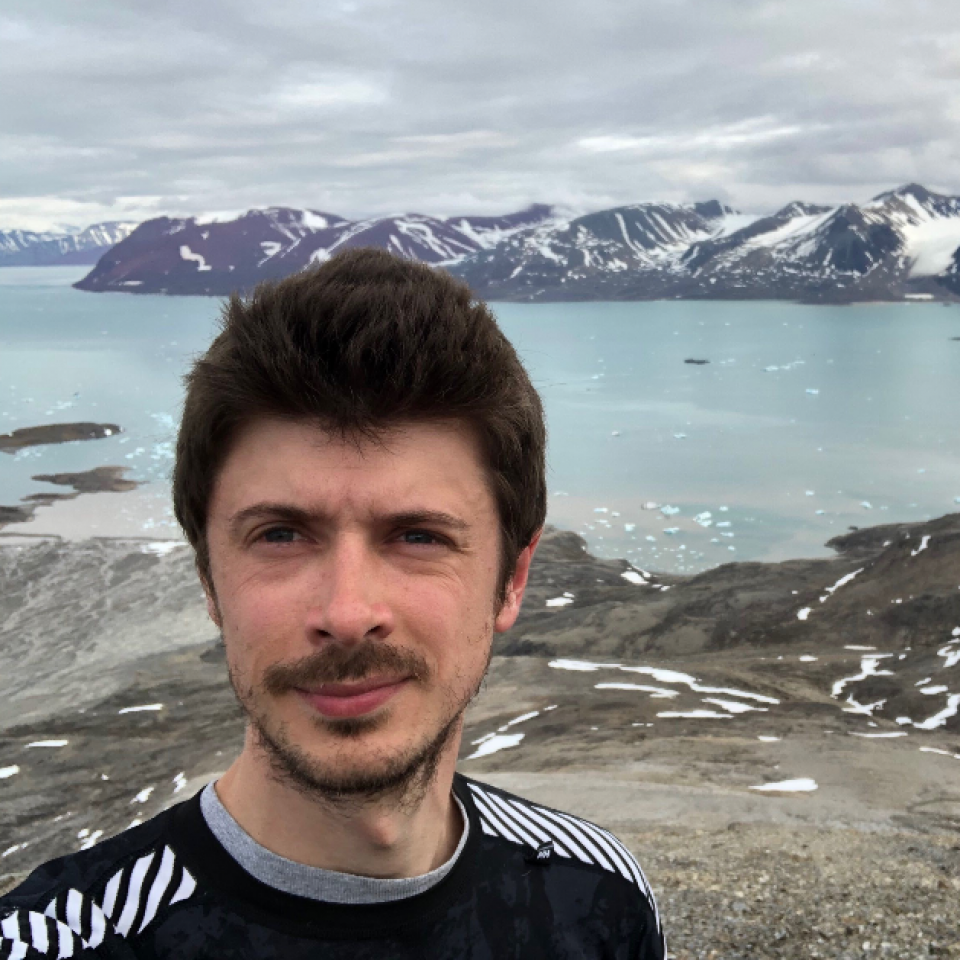 What I liked most were this ship's vast outer decks - brilliant for spotting wildlife - and her superior stability.

Ben Rowley Arctic Consultant
Prices, Departures and Inclusions
Prices quoted below are per person based on 2 people sharing. Cabin availability changes all the time so please contact us for up-to-date details and information on specific cabin availability.
This trip can run as a group trip, with prices starting from $4,395 per person for a complete group. If you are looking to join a group or you are a solo traveller we will help to form likeminded groups of travellers. Please let us know your travel plans.
The trip can also run on a private basis to fit around your plans. Departures may be tailored and can be set up on a date of your choice. Please note that there is a higher price for smaller groups. Please enquire for further details.
Activities
Kayaking (USD 695) - basic abilities required
---
Additional Notes
The charter flights at the beginning and end of the voyage cost an additional $1,695 per person on top of the voyage price. This is inclusive of taxes and fees.
---
Single Supplement & Child Policy
For those travelling solo and want their own cabin, the single supplement in a twin cabin is 1.7 times the cost of a single berth. However, there is no single supplement for passengers willing to share a cabin.
Child Policy: At date of embarkation, the minimum age restriction of 8 years and a minimum height and weight requirement of 64 lbs or 29kg and 48" or 1.2 meters must be met.

Includes
Complimentary parka jacket
Voyage aboard the vessel as indicated in the itinerary
Accommodation during the voyage on full board basis
All shore excursions and zodiac activities
Educational lectures by expert onboard polar guides
Access to an onboard doctor and basic medical services
Loan of rubber boots for the voyage's duration
Comprehensive pre-departure information
Port taxes and any entry fees to historic landing sites
Excludes
Flights to & from Reykjavik, Iceland
USD 1,695 Package: 2 hotel nights pre/ post cruise in Reykjavik and Charter flights Reykjavik/ Kangerlussuaq return
Any additional services before & after your voyage
Transfers not specific to the itinerary
Travel insurance
Optional adventure activities
Any visa, passport and vaccination expenses
Airport arrival or departure taxes
Items of a personal nature: laundry, beverages, etc
Customary staff gratuity at the end of the voyage
Additional onboard purchases (i.e. gift shop)
Questions about this Voyage?