Operator's Itinerary
Day 1: Kirkenes
Arrive in Kirkenes, located on the northern coast of Norway, bordering Russia. Airport transfers will be included if arriving on recommended flights into Kirkenes. Join a pre-arranged half day excursion or activity prior to boarding the Greg Mortimer in the late afternoon and setting sail along the scenic Bokfjord.
---
Day 2: Murmansk
After sailing overnight into Russia, the ship will stop in Murmansk to undergo formalities to enter Russia. Once cleared, you'll cross the Barents Sea to begin the adventures in Franz Josef Land. During clearance procedures, there may be a city tour of Murmansk, visiting the monument to the soldier of WWII and also the first nuclear icebreaker, Lenin.
---
Days 3–4: Barents Sea
Over the next two days at sea, enjoy informative and entertaining lectures from the expert expedition team, including naturalists, historians and geologists. Time and weather permitting, you may cruise along the coast of Novaya Zemlya on Day 4, to gain your first glimpse of the tundra of the High Arctic. There may even be a landing in the tundra or a zodiac cruise in front of the first glacier.
---
Days 5–11: Franz Josef Land
Franz Josef Land is a stark yet beautiful world of glaciers, mosses and lichens. Approximately five million seabirds nest on the archipelago every year, with the Brünnich's guillemot accounting for approximately twenty per cent of the population. Other seabirds such as fulmar, kittiwake, black guillemot and little auk are common throughout the archipelago, while, on the flat tundra, nest species such as common eider, purple sandpiper, arctic skua, glaucous gull, ivory gull, arctic tern and snow bunting can be seen.
Franz Josef Land is also home to two arctic giants – the polar bear and the walrus. The waters of Franz Josef Land are visited by whales, including humpback, bowhead, narwhal and white beluga whale. Possible landings may include Prince George Land, Alexandra Land, Bell and Mabel Island, Champ Island and Cape Flora (Northbrook Island).
---
Days 12–13: Barents Sea
On leaving Franz Josef Land, crossing the Barents Sea is again an opportunity to see whales (possibly the elusive bowhead whale) and large numbers of seabirds – have your camera ready.
---
Day 14: Murmansk
Today you'll arrive back in Murmansk for clearance procedures before continuing to Kirkenes.
---
Day 15: Kirkenes
After an overnight cruise from Murmansk (approx. 12 hours), return to Kirkenes to disembark and bid new friends farewell. A transfer to the airport is included in the cost of the voyage.

---
NOTE: Itinerary is subject to ice and weather conditions.

About The Ship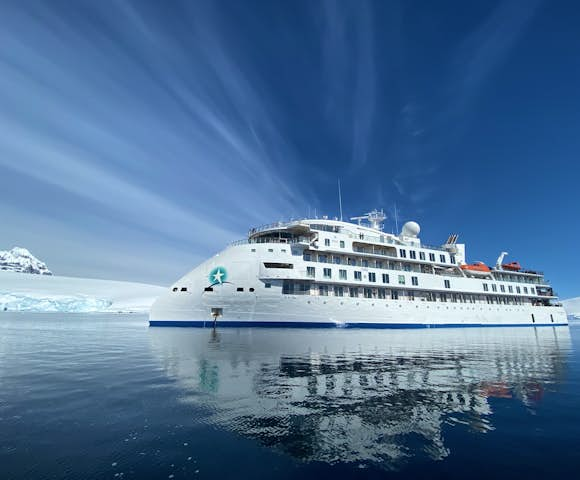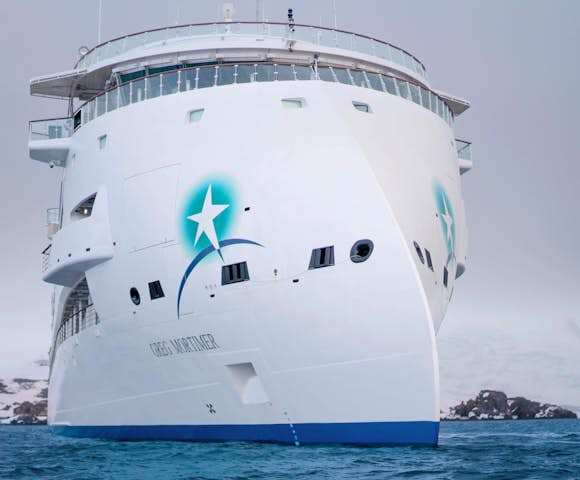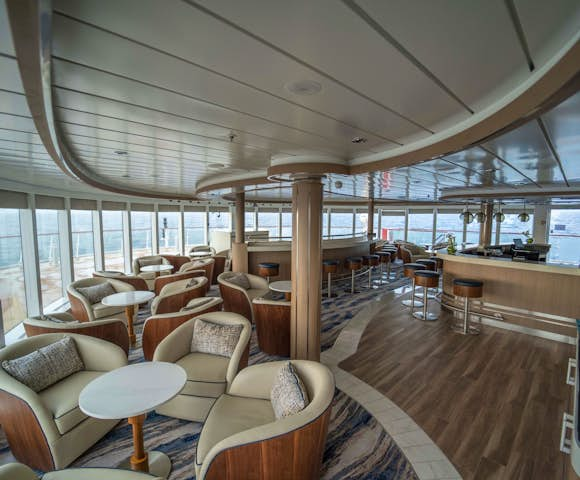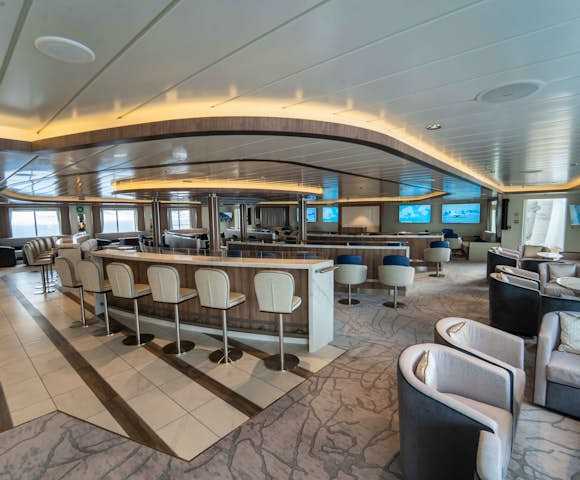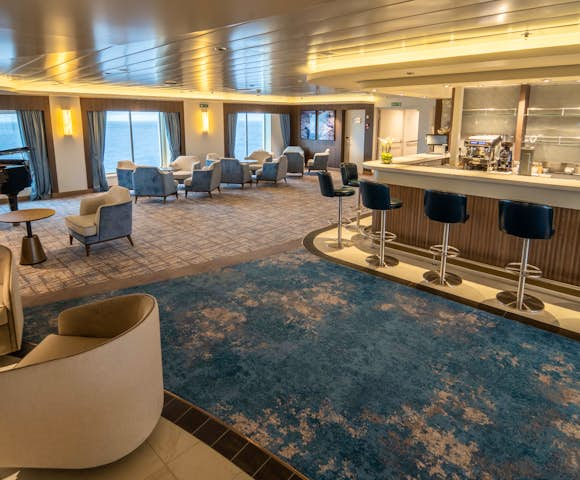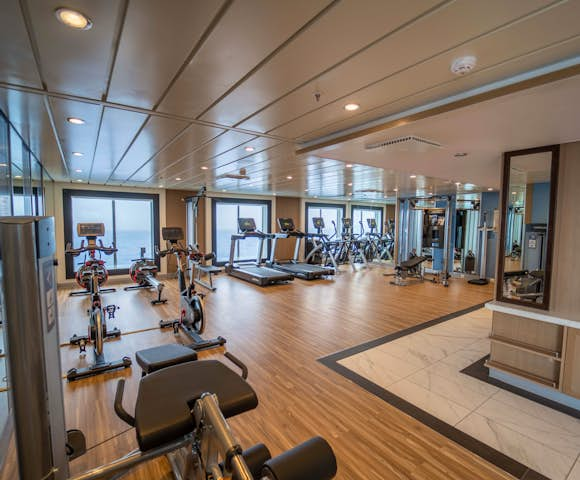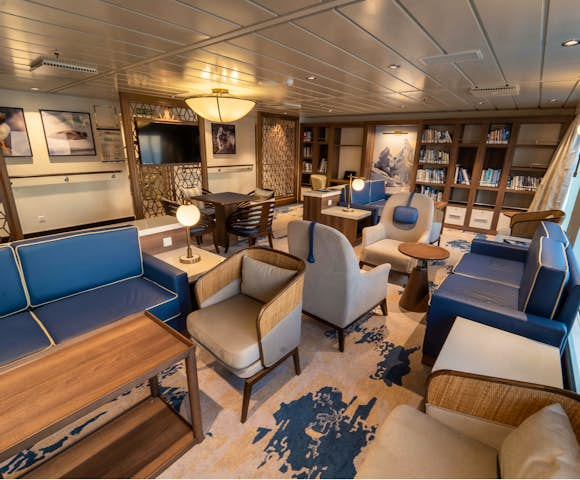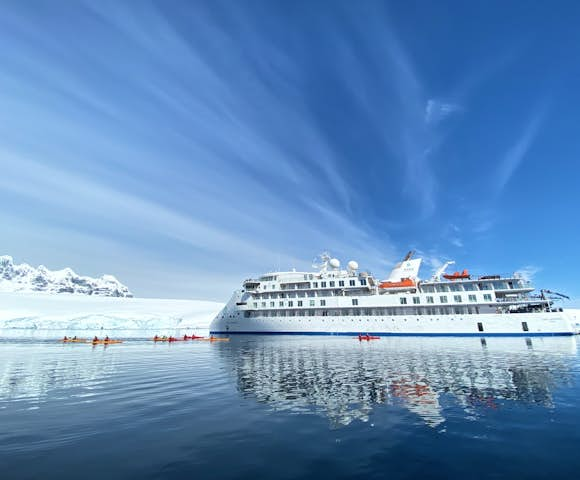 The X-BOW design isn't only eye-catching, it also means a smoother ride and a lower carbon footprint
Average capacity of 132 passengers is small for a brand new ship and a highly experienced expedition team of 15 - 18 people will deliver a very personalised experience for all on board
A great range of cabin categories, 80% of which have balconies
Small number of passengers and multiple zodiac loading bays means great chance of spontaneity and faster zodiac logistics
Optional kayaking is always popular, while this is one of only a few ships to also offer scuba diving, polar snorkelling, SUP and rock climbing on selected voyages
Prices, Departures and Inclusions
Prices quoted below are per person based on 2 people sharing. Cabin availability changes all the time so please contact us for up-to-date details and information on specific cabin availability.

This trip can run as a group trip, with prices starting from $10,527 per person for a complete group. If you are looking to join a group or you are a solo traveller we will help to form likeminded groups of travellers. Please let us know your travel plans.
The trip can also run on a private basis to fit around your plans. Departures may be tailored and can be set up on a date of your choice. Please note that there is a higher price for smaller groups. Please enquire for further details.
Single Supplement And Child Policy
For those travelling solo and want their own cabin, the single supplement in a twin cabin is 1.7 times the cost of a single berth. However, there is no single supplement for passengers willing to share a cabin.
At date of embarkation, the minimum age restriction of 8 years and a minimum height and weight requirement of 64 lbs or 29kg and 48" or 1.2 metres must be met.

Includes
Voyage aboard the vessel as indicated in the itinerary
Accommodation during the voyage on full board basis
All shore excursions and zodiac activities
Captain's Welcome and Farewell reception including four-course dinner, house cocktails, beer and wine, and non-alcoholic beverages
Educational lectures by expert onboard polar guides
Access to an onboard doctor and basic medical services
Loan of rubber boots for the voyage's duration
3-in-1 waterproof polar expedition jacket
A digital photo book produced with photos and ship logs from your voyage
Comprehensive pre-departure information
Port taxes and any entry fees to historic landing sites
Excludes
Flights to and from points of embarkation/disembarkation
Any additional services before and after your voyage
Transfers not specific to the itinerary
Travel insurance or emergency evacuation charges
Optional adventure activities
Any visa, passport and vaccination expenses
Airport arrival or departure taxes
Items of a personal nature: laundry, beverages, etc
Additional onboard purchases (i.e. gifts, drinks)
Gratuities for ship crew

Questions about this Voyage?