Operator's Itinerary
Day 1:Anchorage
On arrival in Anchorage you will transfer to your hotel. Upon check-in, you will label up your luggage and then enjoy a welcome drink and the chance to meet fellow expeditioners at the voyage briefing in the evening.
Accommodation: Hilton Anchorage (or similar)
---
Day 2: Nome
This morning we transfer to Anchorage airport, and board the charter flight to Nome to board our vessel. After boarding, there's time to settle and then attend the important safety briefings. This evening sees the opportunity to meet the expedition team and crew at the Captain's Welcome Dinner.
---
Day 3: Providenyia
Onboard briefings will prepare you for upcoming landings, and when you're not attending those, the sightings of beluga and grey whales will enchant you we cross the Bering Strait to Chukotka. In the administrative centre of Provideniya, you'll be welcomed into Russia and if time allows, we can visit the museum of history and culture, and perhaps enjoy a traditional Yupik dance performance.
---
Day 4: Lorino Village & Cape Dezhnev
You will be warmly-welcomed by Chukchi villagers into Lorino with traditional dance and samples of local delicacies in this outpost of reindeer herders and marine mammal hunters. Weather and sea permitting, we will land at Cape Dezhnev, Eurasia's easternmost point. A chance here to explore the ancient Inuit settlement of Naukan, and the remains of a Soviet-era research centre (both now abandoned). You will note the massive whale bones, somehow brought up the cliffs to use as building materials.
---
Day 5: At Sea
As your Captain navigates an approach to Wrangel Island, you can relax and enjoy informative talks from our team of experts. Although pack-ice can block the way, it varies from year to year.
---
Days 6 to 9: Wrangel Island
Our exploration of Wrangel and Herald Islands depends very much on the ice and weather conditions there. Local rangers keen to share their knowledge and love of this special place will help you search the pack-ice for polar bears, ringed seals and walrus, or cruise with you on Zodiacs beneath slopes dotted with adults and cub polar bears and walrus haulouts. You will follow the rangers across a vast landscape in search of reindeer, musk oxen and arctic fox. There will be time to search for fossilised remains of the woolly mammoth, enjoy a kaleidoscope of wildflowers and listen to tales of Inuit and Chukchi hunters, the first European explorers and the survivors of the Karluk disaster.
---
Day 10: At Sea
There is time while you edit photos or enjoy entertaining talks to reflect on your journey so far as we sail south. Or perhaps you'd like to use the time to treat yourself to a gym workout and massage in the wellness centre.
---
Day 11: Kolyuchin Island & Kolyuchin Inlet
Keeping a wary eye out for polar bears and weather permitting, we will land on Kolyuchin Island, with an abandoned meteorological station and some of the Arctic's most spectacular bird cliffs. It's easy to photograph nesting puffins, guillemots and gulls here. The tidal estuary of Kolyuchin Inlet is home to native wildflowers and a host of birds including yellow-billed loons and endemic emperor geese amongst the remains of dwelling mounds and graves of past inhabitants.
---
Day 12: At Sea - Arakamchechen Islands & Penkigngey Bay
We arrive at Arakamchechen archipelago in the late afternoon; humpback, grey and bowhead whales are known to feed in the waters here. Time permitting this afternoon or tomorrow morning, there may be chance to quietly approach a walrus haulout or discover sea cliffs on nearby Nuneangan Island - home to guillemots, tufted puffins and crested auklets. Or perhaps you will visit Penkigngey Bay, a long fjord, for tundra wildflower walks and a scenic dip in the hot springs.
---
Day 13: Ytytygran Island & Provideniya
On Ytytygran Island, we visit Whale Bone Alley, thickly strewn with bones for half a kilometre along the beach. Meat pits here attest to a busy Chukchi whaling camp. An immense bowhead whale jawbone and ribs form a monumental, ceremonial archway which is still standing and just offshore grey whales are frequently seen feeding. In Provideniya, we say farewell to Russia and begin our return voyage across the Bering Sea.
---
Day 14: King Island
As we pass through the Bering Strait that separates Russia and North America by only 100 kilometres (60 miles), we hope to see beluga and grey whales. We land at King Island, conditions permitting, and explore the eerie, ancient village Ukivok, now abandoned after a tragic series of events. Murres and kittiwakes frequent the surrounding sea cliffs. As we depart, we celebrate our voyage's end with a farewell dinner.
---
Day 15: Nome & Anchorage
We disembark in Nome and transfer to the airport for a charter flight to Anchorage, where we spend the night.
Accommodation: Hilton Anchorage (or similar)
---
Day 16: Depart Anchorage
Enjoy exploring Anchorage until check-out before continuing your journey.
---
NOTE: in the spirit of expedition travel, this itinerary is only a guide and is subject to change due to weather, sea, pack-ice and other conditions beyond our control; we encourage exploration and adventure offering flexibility in challenging environments.

About The Ship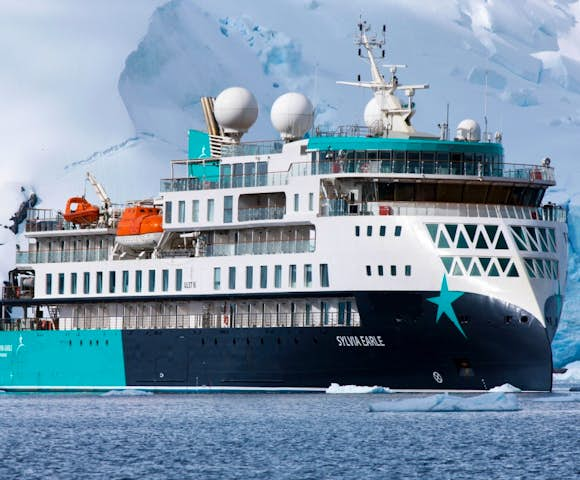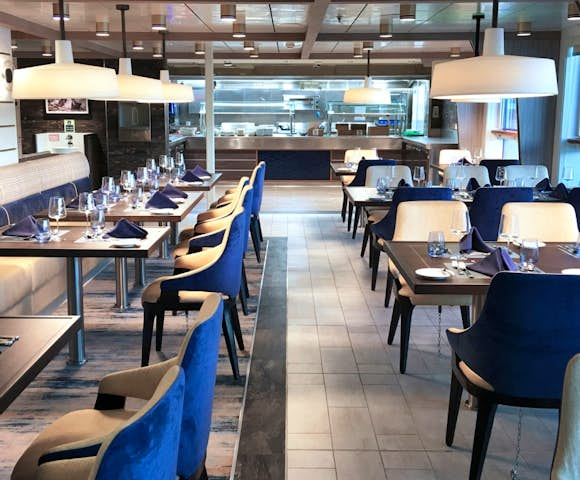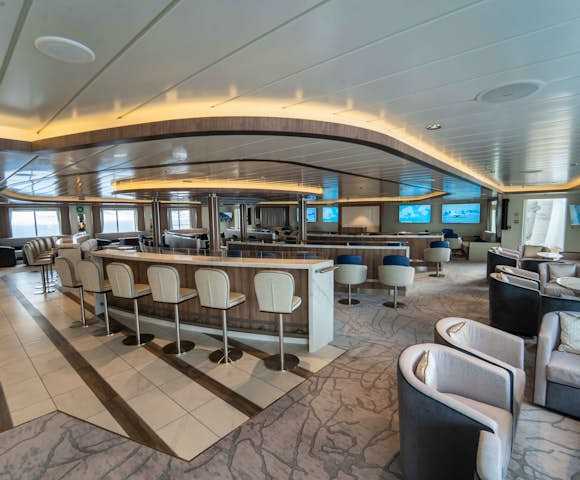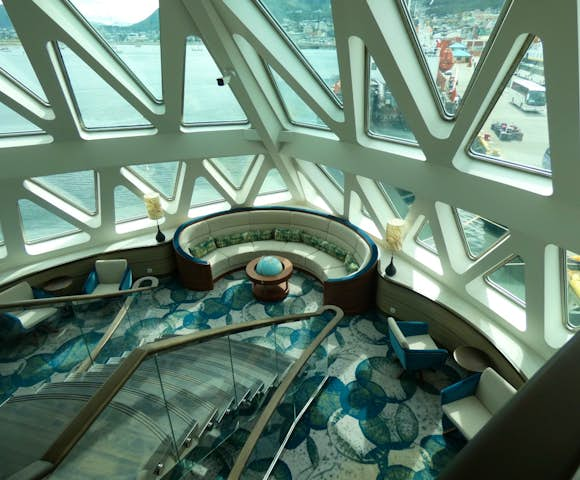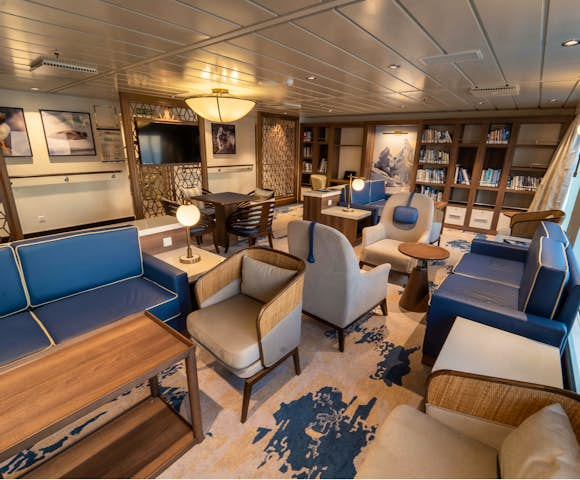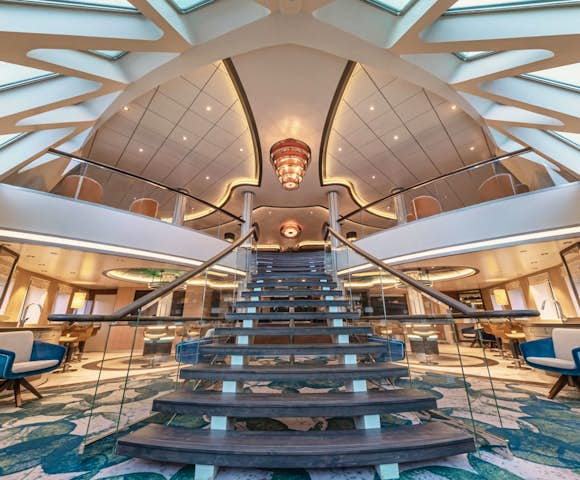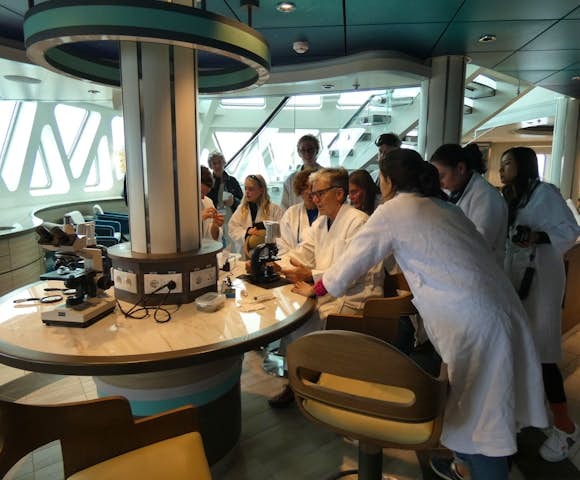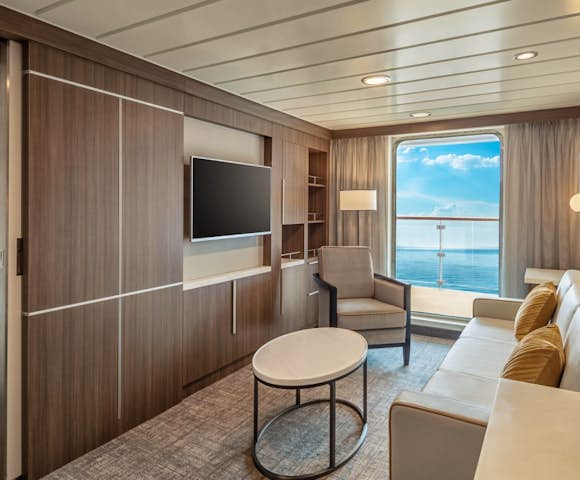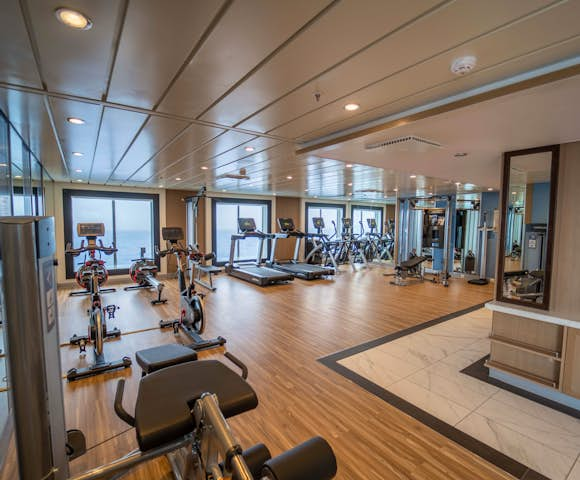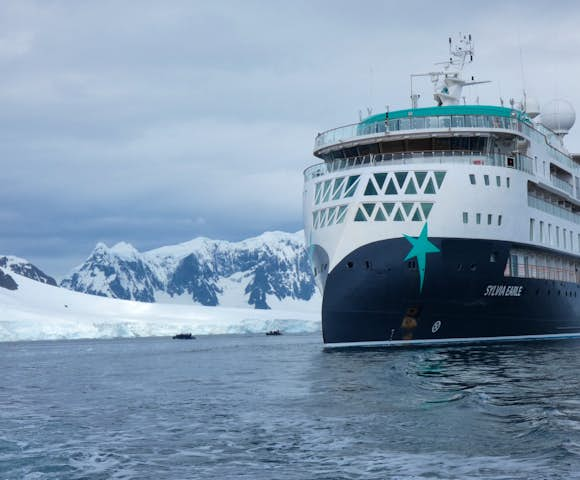 Average capacity of 132 passengers allowing for the entire vessel to go ashore together
Heated saltwater open-air pool, jacuzzi, gym, sauna and wellness centre
State-of-the art technology ensures not only a smooth journey but a fuel-efficient one, too
Speedy disembarkation from special Zodiac launching platforms - gets you closer to the action for longer
Prices, Departures and Inclusions
Prices quoted below are per person based on 2 people sharing. Cabin availability changes all the time so please contact us for up-to-date details and information on specific cabin availability.

Single Supplement And Child Policy
There is no single supplement for passengers willing to share a cabin. For those who want their own cabin, the single supplement in a twin cabin is 1.7 times the cost of sharing with another passenger.

Includes
Voyage aboard the vessel as indicated in the itinerary
Accommodation during the voyage on full board basis
Transfers between hotel and airport on Days 1, 2, 15 & 16
One night's hotel accommodation in Anchorage including breakfast on Days 1 & 15

Charter flights: Anchorage-Nome-Anchorage

All shore excursions and zodiac activities
Educational lectures by expert onboard polar guides
Access to an onboard doctor and basic medical services
Loan of rubber boots for the voyage's duration
Comprehensive pre-departure information
Port taxes and any entry fees to historic landing sites
A digital photo book produced with photos and ship logs from your voyage
Excludes
Flights to and from points of embarkation/disembarkation
Any additional services before & after your voyage
Transfers not specific to the itinerary
Travel insurance
Optional adventure activities
Any visa, passport and vaccination expenses
Airport arrival or departure taxes
Items of a personal nature: laundry, beverages, etc
Additional onboard purchases (i.e. gift shop)
Gratuities for ship's crew
Questions about this Voyage?