Why we like the Akademik Shokalskiy cruise ship
A legendary ice-strengthened ship renowned as much for her popularity amongst past travellers as for her manoeuvrability
Travelling to remote areas with only 48 people on board, The Shokalskiy embodies the true spirit of expedition cruising
Explore some of The Arctic's least travelled places accompanied by world renowned polar specialists who make up the expeditionary staff
Typically attracting an international clientele of like minded adventurous travellers makes for stimulating conversations at meal times
Trips aboard Akademik Shokalskiy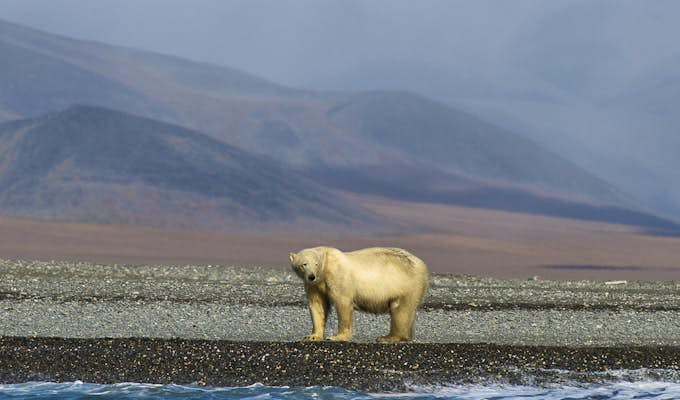 An odyssey from Anadyr to Murmansk - retrace the route of legendary explorer Nordenskiöld across the top of Russia. Navigate narrow fjords, search for unique wildlife, glimpse into the past and experience the warmth of Arctic hospitality in local villages…
Loli says
Technical Specifications
​Passenger capacity: 48 passengers
Ice​ class rating: RMRS UL
Size​: 71.06m long x 12.82m wide
Built: 1982
Mini Suite
Large lounge area, writing desk, wardrobe, drawers
Separate bedroom with double bed
Windows
Private bathroom with shower, toilet and washbasin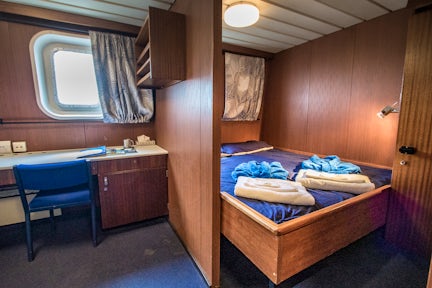 Superior Plus
Two lower berths
Wardrobe, drawers, writing desk
Windows
Private bathroom with shower, toilet and washbasin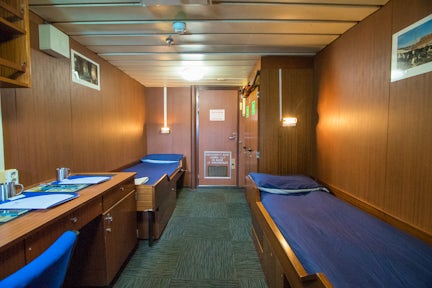 Main Deck Porthole
Two lower berths
Wardrobe, drawers, writing desk
Washbasin with nearby shared toilets and showers
Porthole window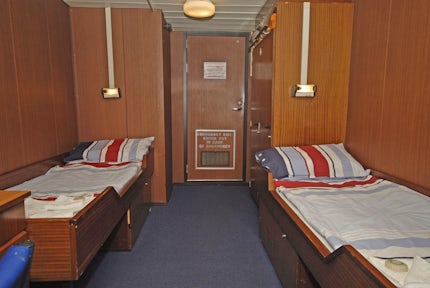 Onboard Communications & Facilities
If whilst in the Arctic you wish to stay in touch, there are a number of options to choose from:
Email: You can set up a personal email address on board for $10, enabling you to send and receive emails using your laptop in the bar area. Each email you send and receive will be charged to your onboard account. You will only be able to receive plain text emails and will be unable to access your own personal email or the internet in general. Attachments are billed in whole megabits, one megabit is US$20.00.
Phone: Calls received are free of charge (the ship does not accept reverse charge calls). Prepaid GoChat Cards are available to use on the ship's Iridium phone, different denominations are available to purchase.
Other facilities include:
Plugs: European 220V two-round-pinned sockets
Towels, toiletries and hair dryers
Laundry service (additional cost)
Find Your Arctic Ship
Making the correct choice of ship is key. With firsthand experience of all of the ships we offer, let Swoop help guide you to exactly the right one.
Find your Arctic Ship
Ready to Book Your Arctic Adventure?
1
Listen
We'll spend some time listening to your aspirations, then discuss the kind of experience that might suit you.
2
Match
Next we'll discuss the options, shortlist the best trips for you and present you our impartial recommendations.
3
Reserve
We'll place a 24 hour hold on your preferred option - without obligation - whilst we talk through the details.
Our team of experts are ready to help you with any questions about a trip to the Arctic.