What our customers think of Help Me Choose
Swoops dedication and care to achieve a high value, high quality experience is exceptional. Staff are extremely knowledgeable about the ship, and the itinerary of the expedition and are able to offer the best advice to maximize the travel experience. Read the full review

Travelled: June 2018
Rob & Bonnie Lesnick - United States Of America

On our first full day on the tundra we got very close to a mother and her two cubs, and on the second day we got very close to a big male bear. It was a wonderful trip and I would definitely recommend it to everyone. Thanks again for all your help!

Travelled: October 2017

We were really lucky with sightings; saw polar bears on four occasions, blue whales twice, lots of fin whales and about 70 beluga whales in an hour on one day, as well as a couple of lovely white arctic foxes and a few walruses.

Travelled: August 2017
Yes speak to a Specialist who has personal experience of the Polar regions and state what your goals are. Personal experience is very important Read the full review

Travelled: June 2018
Cynthia & Filomena Smith (RAMALHOSO) - Canada
Andrew and I BOTH had the most amazing time. The trip was spectacular and the kayaking being the highlight of our trip . Thanks to you and all the team for all your help.

Travelled: August 2017
Karen Whittleworth - Greenland & Baffin Island
Our story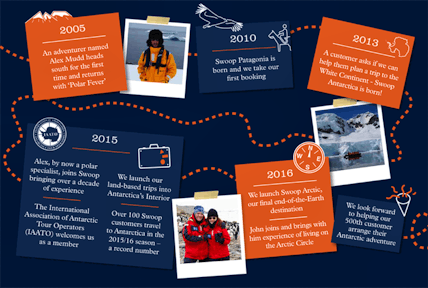 Ready to Book Your Arctic Adventure?
1
Listen
We'll spend some time listening to your aspirations, then discuss the kind of experience that might suit you.
2
Match
Next we'll discuss the options, shortlist the best trips for you and present you our impartial recommendations.
3
Reserve
We'll place a 24 hour hold on your preferred option - without obligation - whilst we talk through the details.
Our team of experts are ready to help you with any questions about a trip to the Arctic.