Communications in the Arctic
Internet on board: ship to shore communication
Connectivity while travelling to the Arctic has drastically improved in recent years. On all Arctic vessels you will be able to use email at any time by pre-purchasing a data card.
Many ships now have quite good Wi-Fi, although it's likely to be localized with the strongest signal in the public areas and reception may be impaired from your cabin, depending on its location.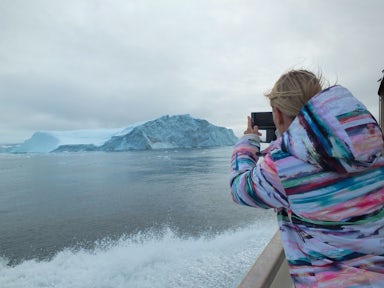 Exploring an ice fjord
Phone signal
There are regions where you will be able to pick up a phone signal, and it has been known for people to be watching a blue whale near Longyearbyen and talking to friends in the UK at the same time. That said, coverage is patchy at the very best and should not be relied on.
On land-based trips you can expect some mobile phone signal; networks are improving all the time, especially around settlements.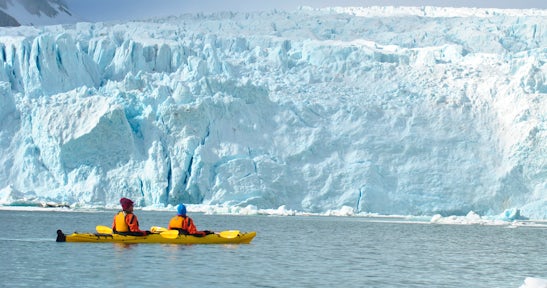 Swoop says
Before you travel check the costs of using your cell phone abroad, to avoid incurring high costs for calls and texts on your trip.

Plug types in the Arctic regions
Most ships use European plugs. Often trips will involve hotels on land in more than one country, we would always recommend taking a worldwide adapter so you are covered in all eventualities.