Clothing
Underlayers
Base layers are key to staying warm when you're in the Arctic, both top and bottoms, as they trap air close to your body. As we like to say, 'dress like an onion', and add and subtract until you strike a happy medium.
We recommend you don't wear cotton, but instead choose merino wool, silk or polypropylene inner layers, as they retain body heat far better.
On top of one or two base layers, add a jumper or fleece layer, before your outer weatherproof jacket.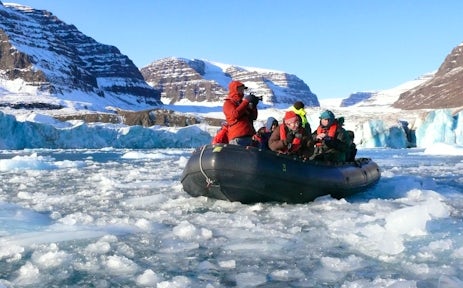 A zodiac cruises through the ice
Outerlayers
Bring a weatherproof outer 'shell' comprising both a jacket and waterproof trousers. A decent gore-tex or skiing jacket is ideal, and for the waterproof trousers, skiing pants work really well.
The vast majority of boats will provide you with a jacket and some will also provide waterproof trousers. Check in advance what you will need to bring yourself.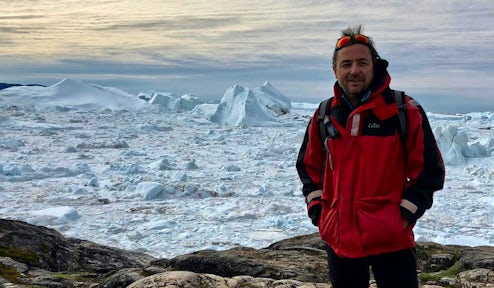 Gloves & socks
Hands and feet are the first things that get cold when out on Zodiac excursions, so a combination of both thin and thick socks and gloves is a great idea.

Key to warm hands and feet is keeping them dry. Waterproof boots are provided by the boat, but make sure your gloves are either waterproof or bring a pair of rubber gloves to protect them from splashes, as fishermen have been doing for decades.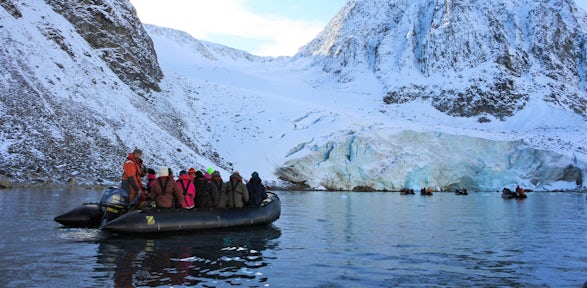 Swoop says
Bring a second pair of gloves just in case - there's nothing worse than putting on wet gloves for an afternoon excursion!

What kit will be provided?
Most ships provide rubber insulated boots to guests for the duration of the voyage, and a few also offer complimentary parka jackets. These are decent bits of kit, often with a high neck to keep out the wind, and a zip in fleece inner layer. Please check the 'Prepare For Your Voyage' documents or your original confirmation email to see what's provided on your vessel.
When choosing your parka jacket sizing we suggest choosing one size larger than you would normally. The same goes for your rubber boots. Try on your jacket and boots straight away - if an item isn't quite right you can always swap it.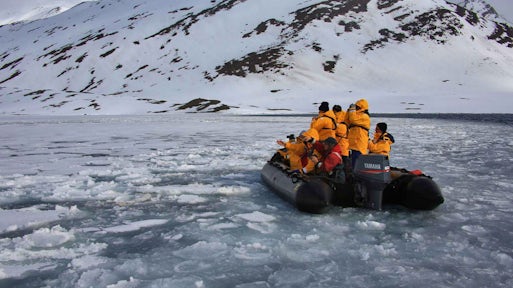 Wildlife spotting from the Zodiac
Swoop says
Pack some clothes in your hand luggage in case your luggage gets lost, then you can still enjoy your expedition. Pop them into a vacuum pack style bag, squeeze the air out and place it in your carry-on. We recommend a waterproof jacket & fleece (if your ship isn't providing them), waterproof trousers, gloves (thick + liner), a hat, a couple of pairs of socks and underwear and a set of base thermals, as well as your photography equipment and binoculars.

What our customers think of What to wear in the Arctic
Have some comfy shoes for walking round the ship. Prepare to want to go back! Read the full review

Travelled: June 2022
Helen Starkie Camejo - UK
Bring warm clothes. Be prepared for the cold in Longyearbyen when you get off the plane. Read the full review

Travelled: May 2022